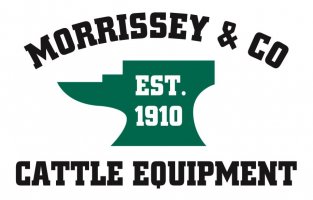 About Us
Morrissey & Co PL is a family owned and run business, that was Established in 1910 in Jandowae on the Western Downs, Qld.
We are manufacturers of quality cattle handling equipment,  that is used by Beef Producers, Australia wide and have the experience that comes with five generations in the industry, on our side.
The business is well known for the Morrissey Calf Branding Cradle, that has been on the market for over 70 years, and we also continue the blacksmithing skills for branding irons and crow bars.
Our products include:
Manual Calf Branding Cradles – Standard, Heavy Duty and larger Weaner sizes.
Hydraulic Branding Cradles – Standard and Weaner size
Calf and Weaner Branding Races – straight and curved
Stainless steel branding irons
Freeze brands and paint brands
Crow bars
General welding and fabrication