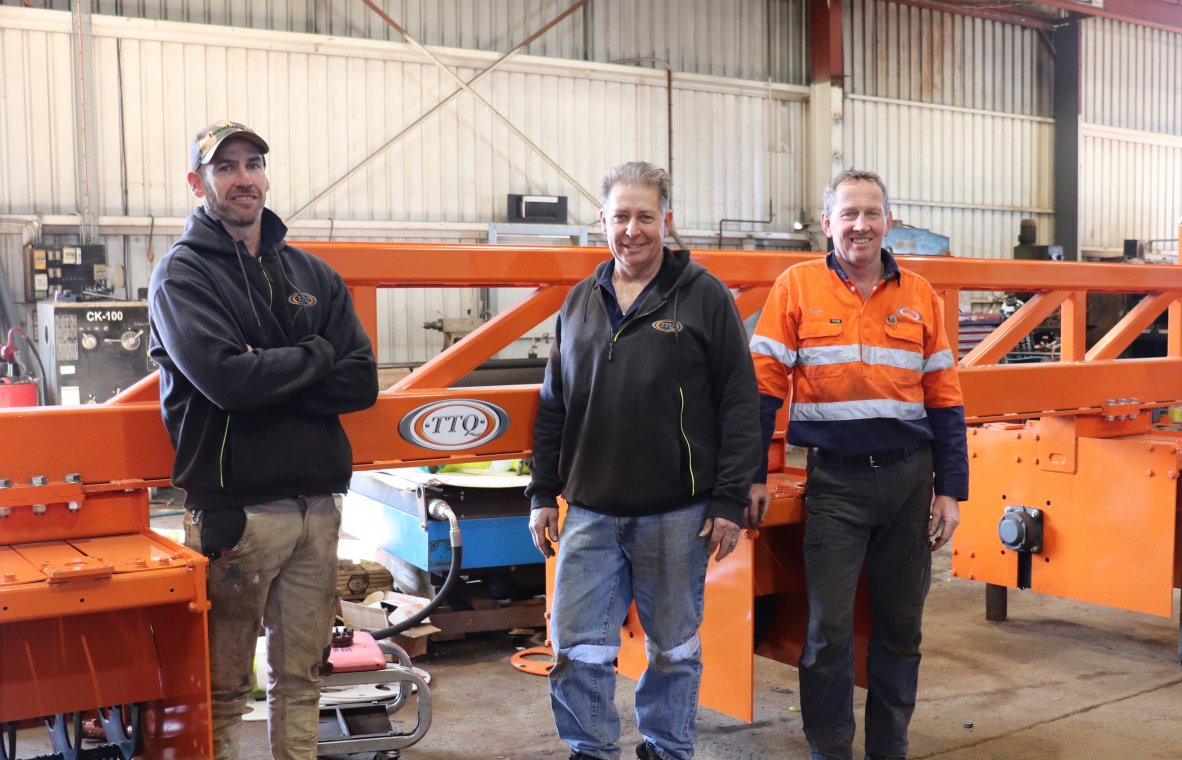 Experience shines for mature aged workers in local manufacturing
Decades of dedication is paying off for Toowoomba employees who are now masters of their manufacturing crafts.
The local industry has become increasingly competitive and specialised, with the advanced manufacturing sector generating $135 million in 2019/20.
This year's boom in activity has allowed for mature aged workers in local businesses to shine.
Statistics from the Bureau of Labour show that a typical employee stays at a job for just over four years, but dozens of Darling Downs workers are proving they'd prefer a challenge over change.
This is especially true for local business, TTQ who are choosing to share their knowledge with the next generation of manufacturing workers.
Geraint Hudson, Managing Director of TTQ, said "at TTQ we realised that there was this huge untapped resource in the shape of unemployed over 50's."
"They made up the second largest group, after the under nineteen year olds," said Mr Hudson.
"Unlike the younger workers, these people had years of experience and could be put to tasks with minimal explanation required."
"We currently have four mature age employees working here and they all contribute significantly to the business."
"Our biggest challenge is finding younger workers that can keep up with them!"
Businesses are also reaping the rewards of long-standing employees which some credit to a great company culture.
The benefits of employing mature aged workers are supported by the Department of Education, Skills and Employment, which states 'a work culture that supports older workers can lead to improved productivity, competitiveness and client satisfaction.'
Toowoomba and Surat Basin Enterprise (TSBE) General Manager of Energy and Infrastructure Lance MacManus said it's fantastic to have so many dedicated manufacturing workers across the region.
"We know that there's been a big push recently to encourage more people into this sector as it's experiencing a skills shortage," said Mr MacManus.
"But it's important companies recognise the knowledge which already exists in the business and invests in continual training for employees regardless of their age."
"The Darling Downs has an incredible reputation across the country for our manufacturing ability and this is going from strength to strength," said Mr MacManus.
TTQ Mechanic Russell Stewart has worked in the manufacturing sector for more than 40 years and enjoys the stimulus employment provides.
"Coming to work is great because I get to do what I love while sharing my years of knowledge and experience with the team," said Mr Stewart.
The advanced manufacturing industry was impacted by the outbreak of COVID-19, decreasing the value added by 19% and employment by 12% between the March and June quarters of 2020.
Looking forward, the rebound in agricultural production and its increase in demand for specialised advanced machinery will help the industry recover.