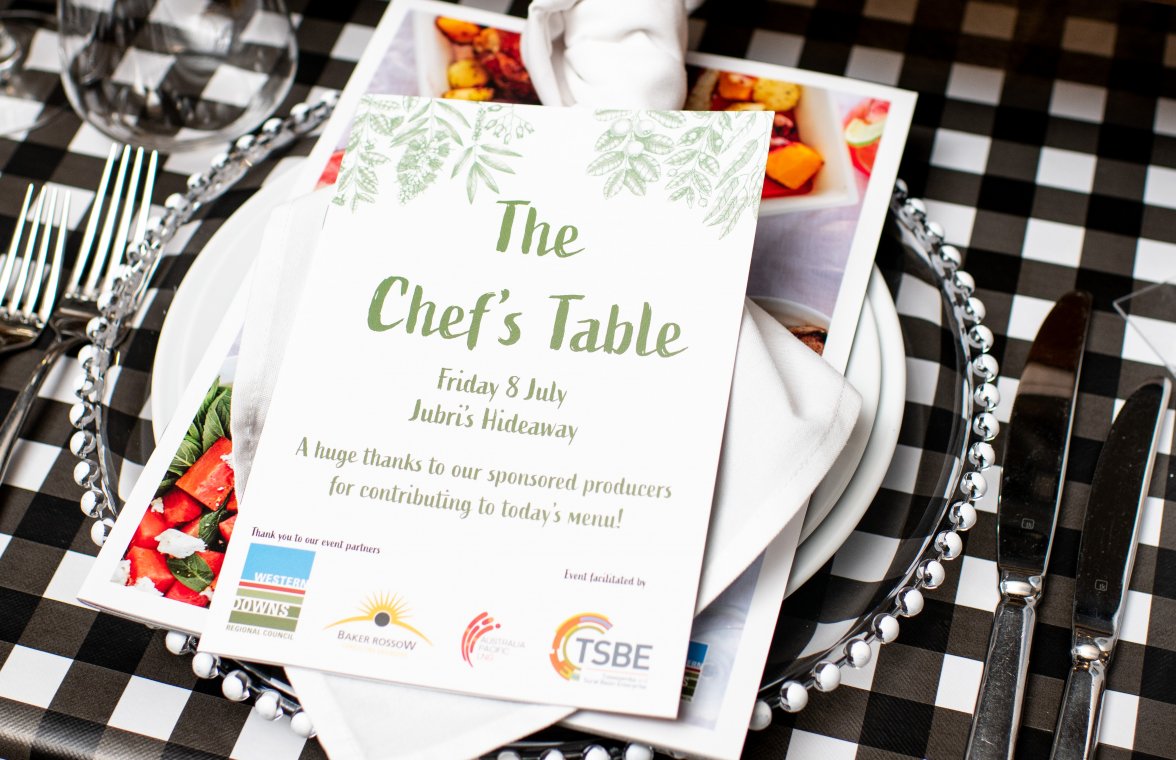 Fresh Western Downs produce shines
Western Down farmers proved their produce is restaurant quality, with a four-course gourmet lunch starring local meat and vegetables on the menu.
The Chef's Table was hosted by Toowoomba and Surat Basin Enterprise (TSBE) at the unique Jubri's Hideaway last Friday.
Nearly 100 people enjoyed the flavours of local pork, fish, goat, eggs and beef for an elegant dining experience.
Director of Grassland Goats, Keeleigh Allport said she was very impressed with how her produce was featured.
"It was delicious, it was really great to see how it was used today and just the different flavours and presentation was fantastic."
"We're really happy to be a part of The Chef's Table and hope we can start encouraging people to start eating goat meat and putting it on their menu at home," she said.
Guests also had an appetite for Murray Cod supplied by Condabilla Fish, which was used in the main course with saffron soaked currants, finished with parsley and pine nut garnish.
Mark Oliver from Condabilla Fish said he was excited to have the produce on people's plates.
"The chef's use of Condabilla Fish was very refreshing, and a different style of using it as it was cooked escabeche."
"It's exciting because not many people realise what's actually produced in the Western Downs," he said.
Western Downs Mayor, Paul McVeigh said it was fantastic to have so many people enjoying locally sourced food.
"It's so important that we show people what we produce."
"That's some of the best food I've ever eaten, and I'm not biased," Mayor McVeigh said.
Pips'n'Cherries, a local caterer based in Bell, put the menu together and loved working with all the produce the Western Downs had to offer.
The local producers who contributed to The Chef's Table included KCRidge Farm, Coggan Farms, Condabilla Fish, Grassland Goats, SunPork Fresh Foods, JBS - Pure Prime, Burando Downs Garlic and Mace's Hot Bread Shop.
The luncheon was a wonderful afternoon of gourmet dining with each delicious course paired with a matching wine, creating a uniquely charming dining experience in the heart of the Western Downs.