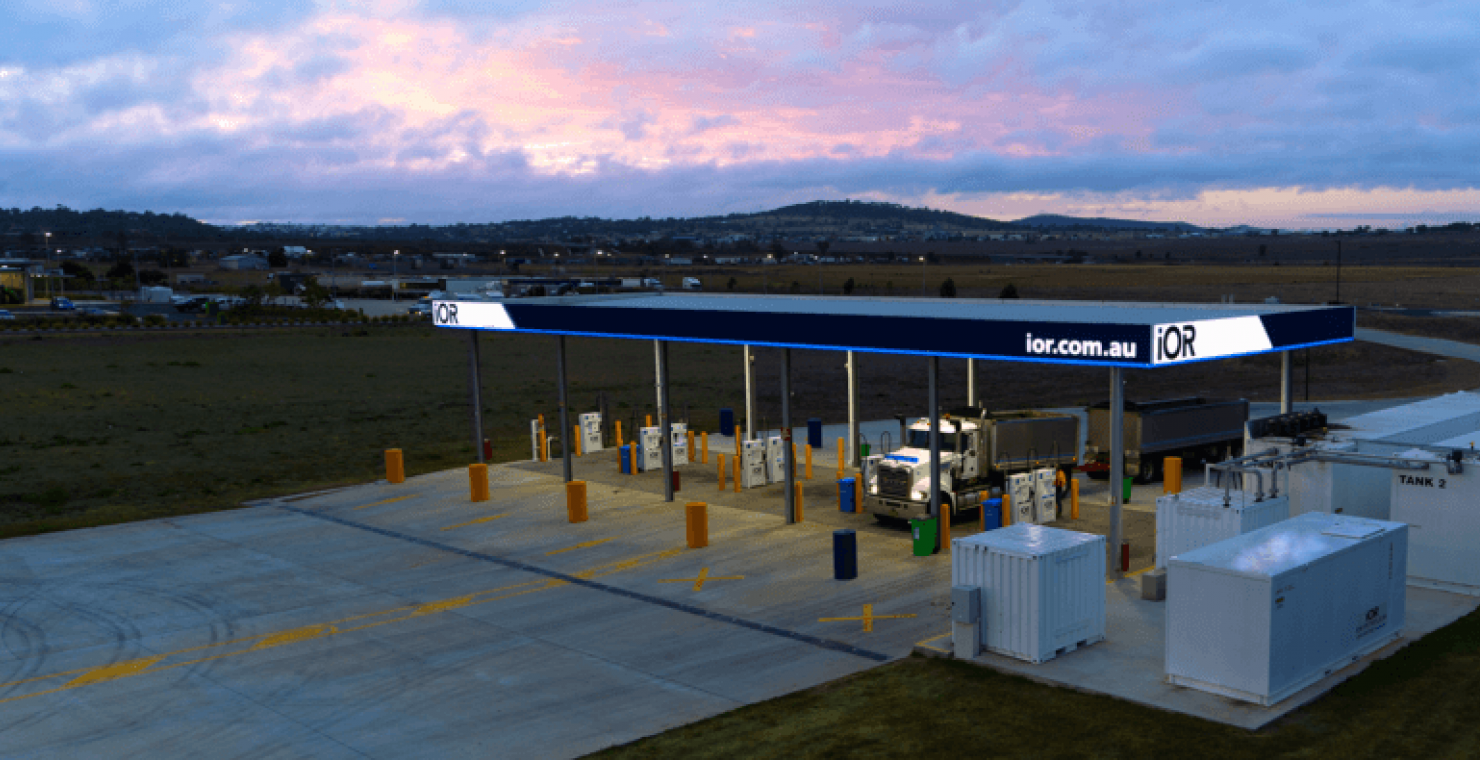 IOR's Platform for Future Fuels
Australian owned and operated IOR Group has today announced that its primary fuel distribution business has rebranded from IOR Petroleum to IOR as the company sets its long-term vision to support customers with the fuels of  today and tomorrow.
Speaking about the decision, IOR Group Managing Director and CEO, Stewart Morland said that it is IOR's job to get our customers from A to B, no matter what the fuel source is.
"While we know that Diesel, Unleaded Petrol, Jet A1, Avgas, and AdBlue will be around for a long time to come, as new energy sources and technologies begin to emerge and become a requirement for industry, we will make sure we are ready to provide them," said Mr Morland.
"The long-haul transport industry has been targeted as one of the first industries to adopt renewable hydrogen and we are very excited by several opportunities to potentially provide hydrogen at sites in our on-road fuel network."
"We see a lot of potential in developing infrastructure in our network to support hydrogen distribution as well as electricity refuelling for this industry," Mr Morland said.
Earlier in the year, IOR hosted Toowoomba and Surat Basin Enterprise (TSBE) and CS Energy at IOR's Charlton fuel stop to announce a Hydrogen Capability Mapping Portal, designed to build a database of businesses that can support the hydrogen supply chain in Southern Queensland.
TSBE General Manager for Energy and Infrastructure Lance MacManus said that were very supportive of IOR's long-term vision for fuels of the future.
"IOR plays a vital role in keeping the long-haul transport industry moving and it is great that they are bringing their existing expertise in the traditional transport sector and are able to understand the opportunities around hydrogen to develop their capability to service this growing market," Mr MacManus said.
"This is an exciting vision and great to see IOR getting ready to take advantage of new opportunities in the future of transport."
While it is exciting Mr Morland is realistic about the work required for IOR's vision to become a reality.
"There's a lot of work to be done before anything comes to fruition, but IOR is excited to be playing a role in the viable adoption of hydrogen and electricity as fuel sources in long-haul transport," said Mr Morland.
"While IOR has already made significant inroads into our decarbonisation efforts, reducing emissions per litre of diesel sold by 15% over 2017-2020, the rebranding of 'IOR Petroleum' to simply 'IOR' is our platform to take this to the next level," said Mr Morland.
IOR's on-road fuel network encompasses nearly 100 locations nationally along major transport routes.
Designed for the long-haul transport industry, the network operates 24/7 and provides fuel security in some of Australia's most hard to reach locations.
 -   END  -
For more information about this media release, please contact:
Drew Hipwood, Manager – Corporate Affairs
p. 1300 457 467 | m. 0418 718 634 | e. [email protected]