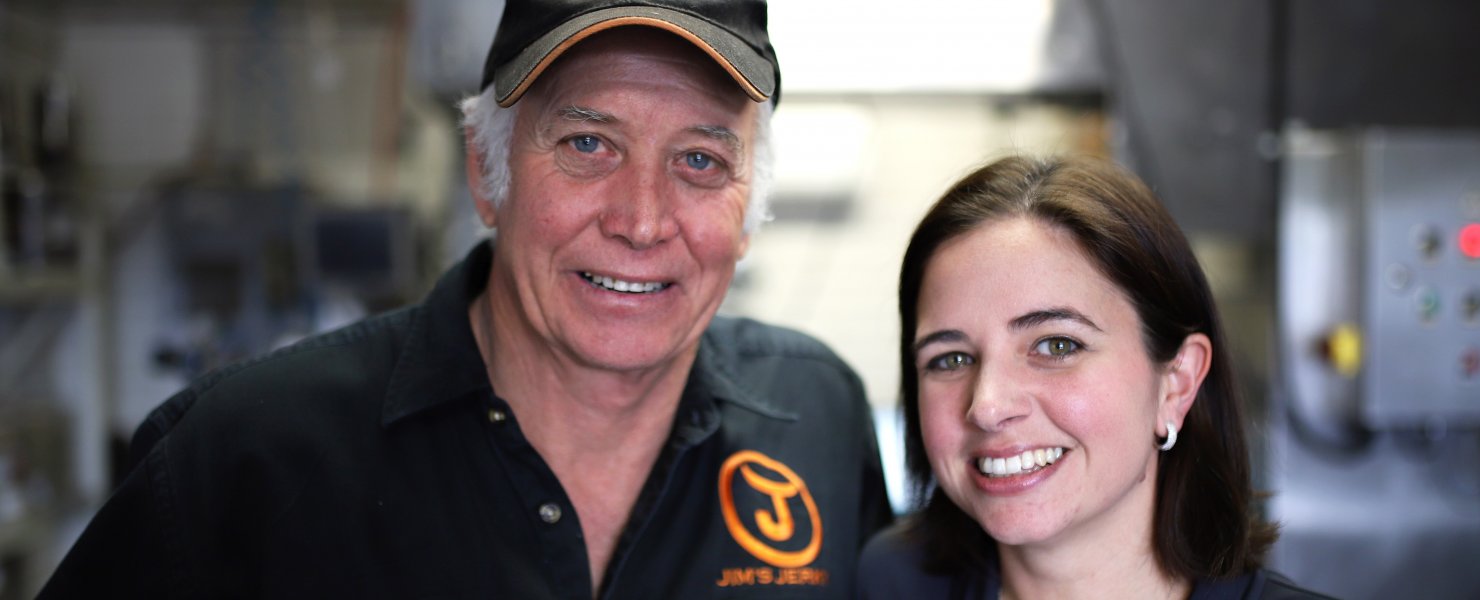 Local company awarded innovation grant
Family owned and operated company Jim's Jerky are one of the successful applicants for funding designed to support small and medium businesses innovate to create commercial products, processes or services.
The Black Summer Innovation Program (BSIP) is a fund provided by FIAL to assist with businesses who have been affected by events of national natural catastrophe or global diseases outbreaks.
The current health situation has meant that many businesses have had to adapt their structure and the way in which they do business, and funding like this is a major stepping stone for new product development.
Jim's Jerky's successful application has ensured $25,000 worth of assistance which they will use to develop a new snack product for the Australian retail market.
The project aims to broaden their customer base and utilise different cuts of beef to assist in a continuance of successful trading through situations like the current health crisis.
Jim's Jerky Chief Executive Officer, Emily Pullen is certainly grateful to be the recipient of the grant.
"Recent challenging times has really shown us that to build resilience in our business, we need to continue to innovate," said Mrs Pullen.
TSBE Food Leaders Australia Export Manager, Justin Heaven, assisted Jim's Jerky with the application for this vital grant.
"Australia's food and agriculture businesses have had it tough the past few years with drought conditions, and then came along challenges caused by COVID-19," said Mr Heaven.
"Grants such as the Black Summer Innovation Program are a fantastic opportunity to ensure businesses are able to progress innovative ideas and bring them to fruition, providing funding to engage research and training organisations to assist in the commercialisation of these innovative ideas"
TSBE's expertise in understanding the eligibility criteria of the grant enabled them to quickly make Jim's Jerky aware of this opportunity.
"During such a chaotic time for our business, the time and assistance provided by TSBE really enabled us get a good understanding of the requirements for eligibility and provided great feedback on our application which was a huge help to us," said Mrs Pullen.
Focus on this project will also provide training opportunities for Jim's Jerky employees, and the company will continue to engage with TSBE to understand what industry learning will be required.
General Manager for TSBE Food Leaders Australia, Bruce McConnel emphasised the importance of working with members and local businesses to understand what the current industry learning and upskilling needs are.
"TSBE has recently entered into a new partnership with TAFE Queensland and as part of this new initiative will continue to work with Jim's Jerky to facilitate future industry learning," said Mr McConnel.
"We are excited to see the outcome of this funding for Jim's Jerky and how they will use innovation for future success."
Diversification is key and businesses are being advised to prepare for the new normal.
Visit www.tsbe.com.au to keep up to date.