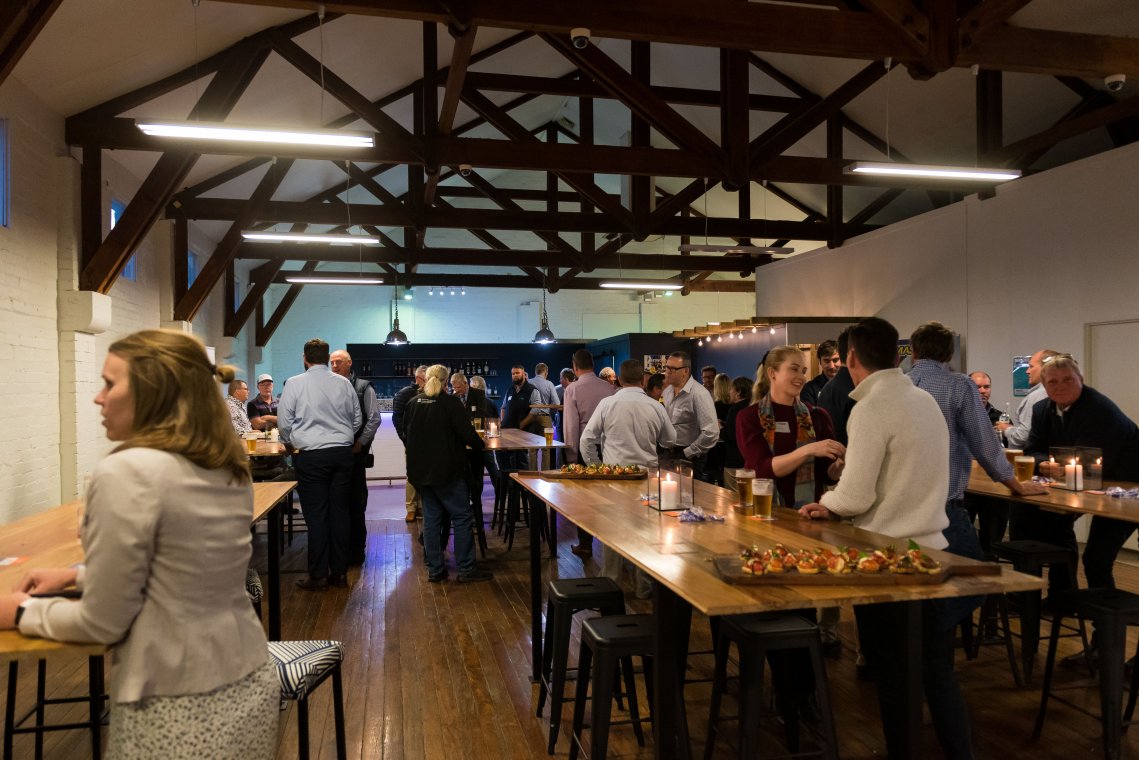 Local contractors connect at new networking series
More than 90 people gathered at the newly opened Toowoomba venue, The Courtyard last Thursday night to hear about the local construction sector.  
Contractor Connector is a new series hosted by Toowoomba and Surat Basin Enterprise (TSBE) to highlight some of the names and faces behind the brands and businesses that are shaping our local construction industry.
At this sold out event the attendees heard from Rob Power, Group Manager of Engineering at FKG Group whose career has spanned over twenty years in the civil construction industry.
Taking part in a Q&A, Mr Power shared his experience in the industry and spoke about the early stages of his career which took him to Darwin.
He also discussed how he's seen the industry change over the years, FKG's growth strategy and how the sector is coping with a current skills shortage.
Mr Power told attendees he believes the 2032 Olympics will make a big difference in shaping South-East Queensland's legacy infrastructure including roads, rail, public transport and energy.
The successful evening was also a featured a fish filleting master class by Stoney the Fishmonger, who used the best Murray Cod in the Western Downs from Condabilla Fish.
The event series is being sponsored by Master Hire who are excited to be involved in helping to connect contractors in the region with major opportunities.
The next event is in November on the Gold Coast.