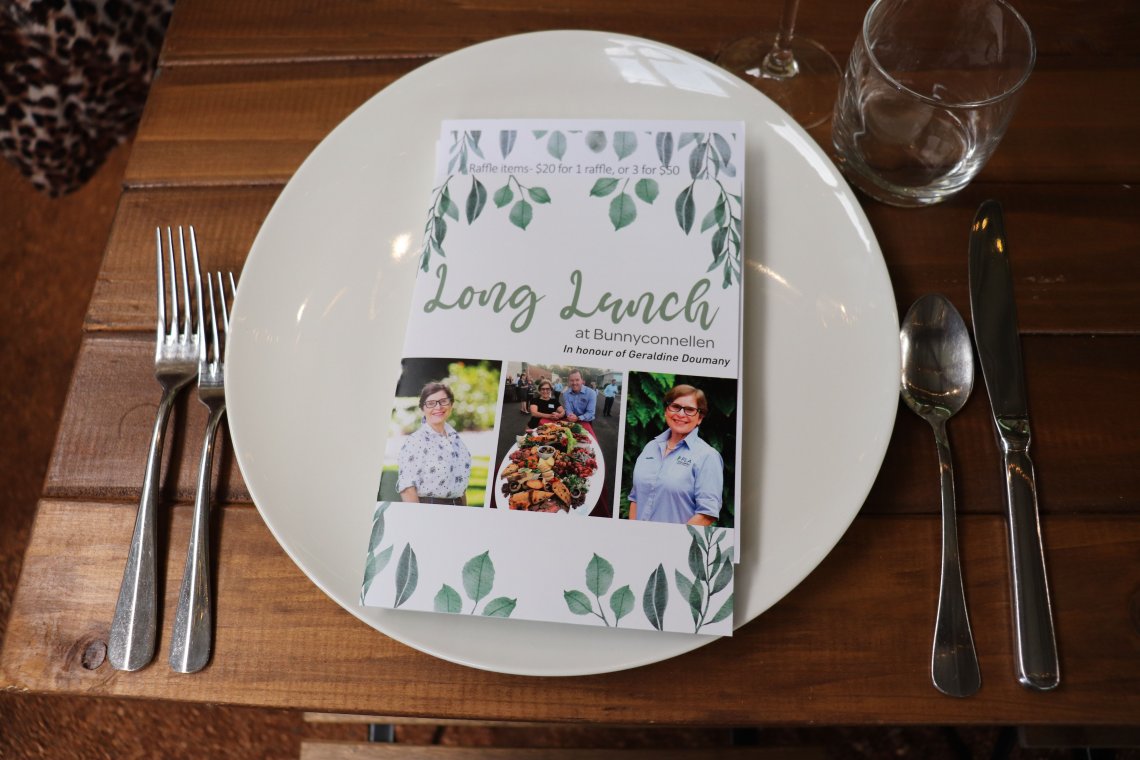 Lunch makes thousands for Hospice
In honour of Geraldine Doumany , Toowoomba and Surat Basin Enterprise (TSBE) hosted a local produce long lunch at Bunnyconnellen on Friday, October 1.
Geraldine Doumany, or Gerry as she was known, was one of the Darling Downs export superstars and spent her career assisting businesses experience international trade success and she was one of the region's strongest advocates for creating a thriving export community.
She was also extremely passionate about local produce and proud to help promote our producers to the world.
Around 100 guests celebrated Gerry's life by enjoying a lunch featuring fresh produce prepared by Emeraude among the groves of tranquil Bunnyconnellen.
The three course menu was designed by celebrated chef Amanda Hinds and featured a banquet of local produce, wine, beer and Pechey gin.
Other produce included Condabilla Fish, Kialla Pure Foods, Garbara Ginger, Metiisto Artisan Chocolate, Sunnyspot Avocados, The Folly Truffles, Bliss Buzz Honey and the Granite Belt Brewery.
There was live music, fundraising activities and an auction including some amazing prizes that were generously donated.
Over $16,500 was raised at the event which was donated to the Toowoomba Hospice who provided palliative care for Gerry.
Ali Davenport, TSBE CEO was delighted with the funds raised on the day.
"The money raised far exceeded our expectations thanks to the generosity of the business leaders that attended and those array of people who donated prizes."
"There was such a wonderful vibe at the event and we are delighted to have been able to honour Gerry in such a perfect fashion."
Mark Munro, Fundraising Manager of the Toowoomba Hospice said, "on behalf of the Toowoomba Hospice we would like to thank everyone who attended the Long Lunch and we are absolutely chuffed with this result."
"We have offered our care to over 1,650 people since opening in July 2003 and we need more business owners/people to know about what we do and the very import role we play in our community," said Mr Munro.         
"The money raised will go directly to client care."
To donate please visit: www.toowoombahospice.org.au/donate-online