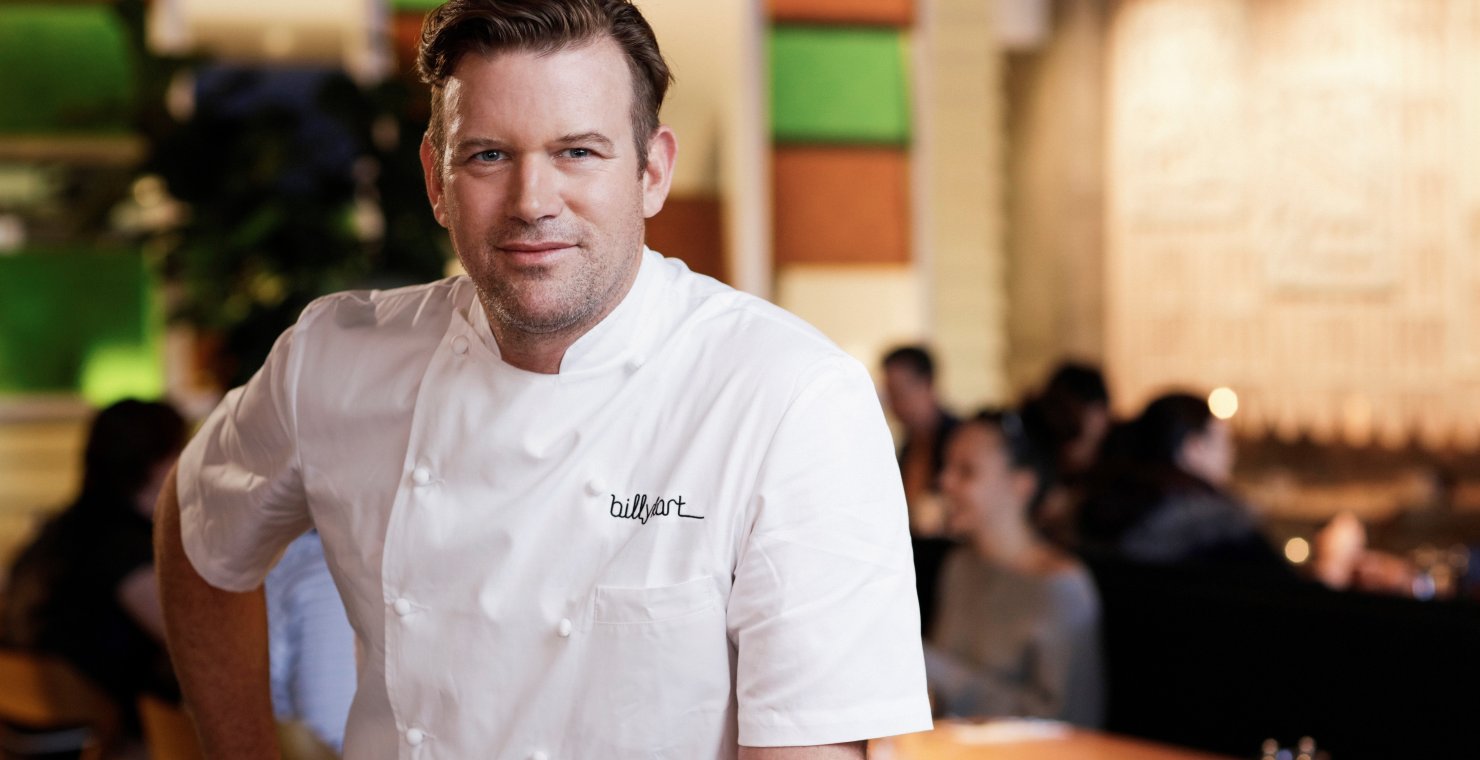 Media Alert: Dining experience with celebrity chef Ben O'Donoghue
Sit back, relax and tantalise your tastebuds with a five-course gourmet luncheon alongside Surfing the Menu star Ben O'Donoghue.
Proudly presented in conjunction with Toowoomba and Surat Basin Enterprise (TSBE) Food Leaders Australia, The Chef's Table will be unlike anything you've experienced on the Western Downs before.
It will feature an exceptional menu designed by Ben O'Donoghue and sommelier-matched wines to complement the flavours of the fresh, local produce — all set under a canopy of trees at a rural property outside of Dalby.
With a career spanning over two decades in the United Kingdom and Australia, Ben O'Donoghue is one of Australia's first and most-loved celebrity chefs.
He has appeared in successful prime time shows such as The Best and Surfing the Menu with Curtis Stone.
Ben has published four books, owns three award-winning Brisbane restaurants and retail fronts and has even cooked for leaders around the world at the 2015 G20 Summit — where Barack Obama returned for seconds!
In May 2019, Ben will test his skills with some of Australia's finest produce, right here in the Western Downs.
Mayor Paul McVeigh said the gourmet luncheon would be a unique experience for locals and tourists alike.
"We already know we grow some of the best quality produce right here on the Western Downs and what better way to showcase that than with a five-course meal designed by a great chef!" he said.
"Big Skies really does offer something for everyone and whether you're a Western Downs local or someone travelling here for the Festival, The Chef's Table will offer you a dining experience unlike anything you've had before.
"We're so excited for the event and we know tickets are selling quickly, so get yours now!"
Ben O'Donoghue said he was looking forward to working with local fish, pork, beef and legumes for the menu.
"I was honoured to be asked to select a menu for this great event and I'm really excited for everyone to taste it," he said.
"It was actually a tough decision because there is so much locally grown and sourced produce available right here on the Western Downs.
"But after much thought, I've chosen the Murray Cod from Condabilla Fish Farm, pork belly from Sunpork, a 60-day aged sirloin from AACo and some local chickpeas — I can't wait for everyone to try them."
TSBE Food Leaders Australia General Manager Bruce McConnel said The Chef's Table was a great way to showcase our local produce.
"We are proud to be involved in this event, with a top celebrity chef preparing local produce to highlight the outstanding quality of food we have in the Western Downs," he said.
The Chef's Table will be held at 12pm for a 12.30pm start at 'Brooklyn', 864 Moonie Highway, Dalby, on Friday 3 May.
Tickets will be $195 each or $1500 for a table of eight.
For more information or to book tickets, visit https://www.bigskiesevents.com.au/.