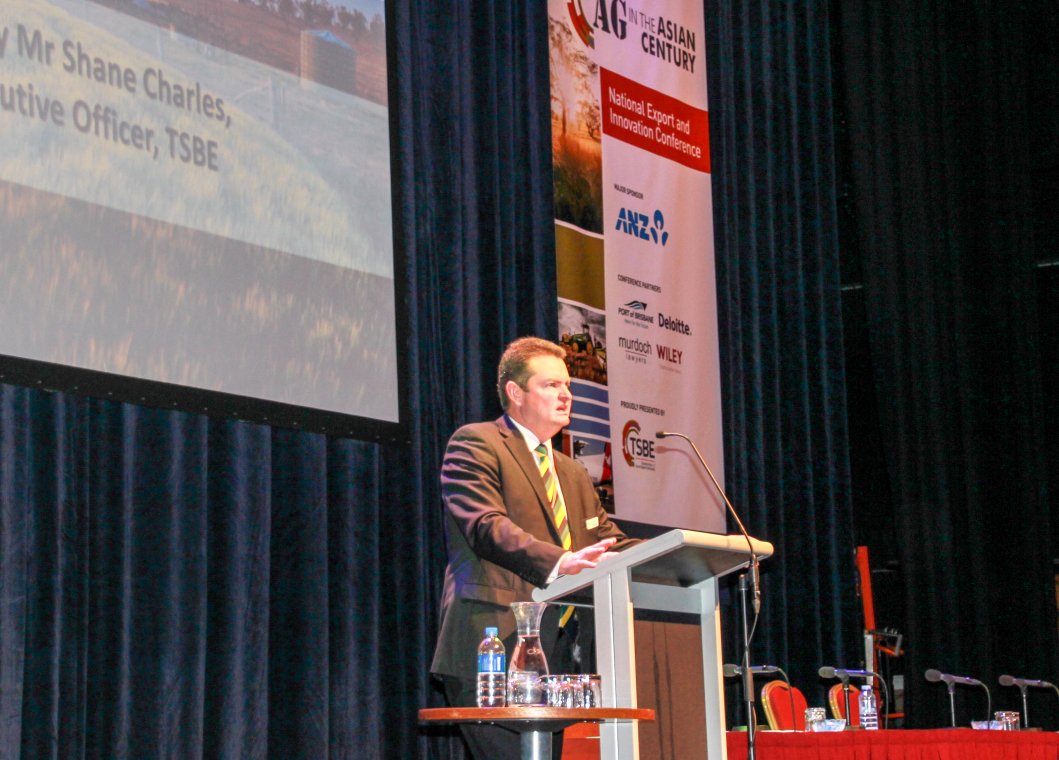 Media Release: Ag in the Asian Century Conference
Back by popular demand, the 2019 Ag in the Asian Century National Export and Innovation Conference facilitated by TSBE Food Leaders Australia (FLA)  will be in Brisbane in July 9 & 10 this year.
The conference will focus on export and innovation opportunities in the Australian agriculture and agribusiness sector to capture Asian Century prospects.
Toowoomba Wellcamp Airport's Acting General Manager Robert Kasch will be a keynote speaker at the conference and he will be talking about how the airport enables international trade.
"It is exciting to be involved in this year's Ag in the Asian Century," said Mr Kasch.
"The going middle class in Asia represents an opportunity of great magnitude and the Australian agriculture industry need to be prepared to exploit this opportunity to its fullest advantage."
"The Ag in the Asian Century conference covers many aspects of what it takes to succeed including ecommerce, future trends and logistics and I recommend this conference to anyone looking to grow their penetration of Asian markets," said Mr Kasch.
Demand from Asian consumers for high-quality Australian food continues to grow, as China remains the top purchaser of Australian produce.
Australia beef exports to China has increased, with other meats doubling their export capacity and this demand is set to exponentially increase.
In the coming decades, Asia's demand for food will double as consumer preferences evolve to desire high quality, safe and reliable food from trusted sources, with Asia's middle-class population growing six-fold to 3.5 billion.
"Changing our mindset on how we do business is the only way we will accelerate growth in the Australian food industry," said Mirjana Prica Managing Director of FIAL.
Our Asian neighbour's consumption of dairy, fruit and vegetables, beef, grain and wine is going to skyrocket.
Their demand for fresh food and drinks will drive our food producing, manufacturing and value-added businesses to deliver these products with added nutrition and health benefits.
Bruce McConnel, General Manager of TSBE FLA said, "Australia is in a unique position to deliver high value, socially responsible food to the growing affluent consumer base within Asia."
"This conference will enable participants to discuss these opportunities and understand what trends they can capture in the future," said Mr McConnel.
This year's conference will be co-located with The Asia Pacific Cities Summit (APCS) and Mayors' Forum.
This is the region's premier civic summit that brings together one of the largest number of city leaders with the best and brightest in business.
This will see the opportunities for trade grown exponentially with civic leaders to assist in taking discussions to actionable outcomes all in one location.
Tickets are available online at https://www.tsbe.com.au/events/ag-asian-century