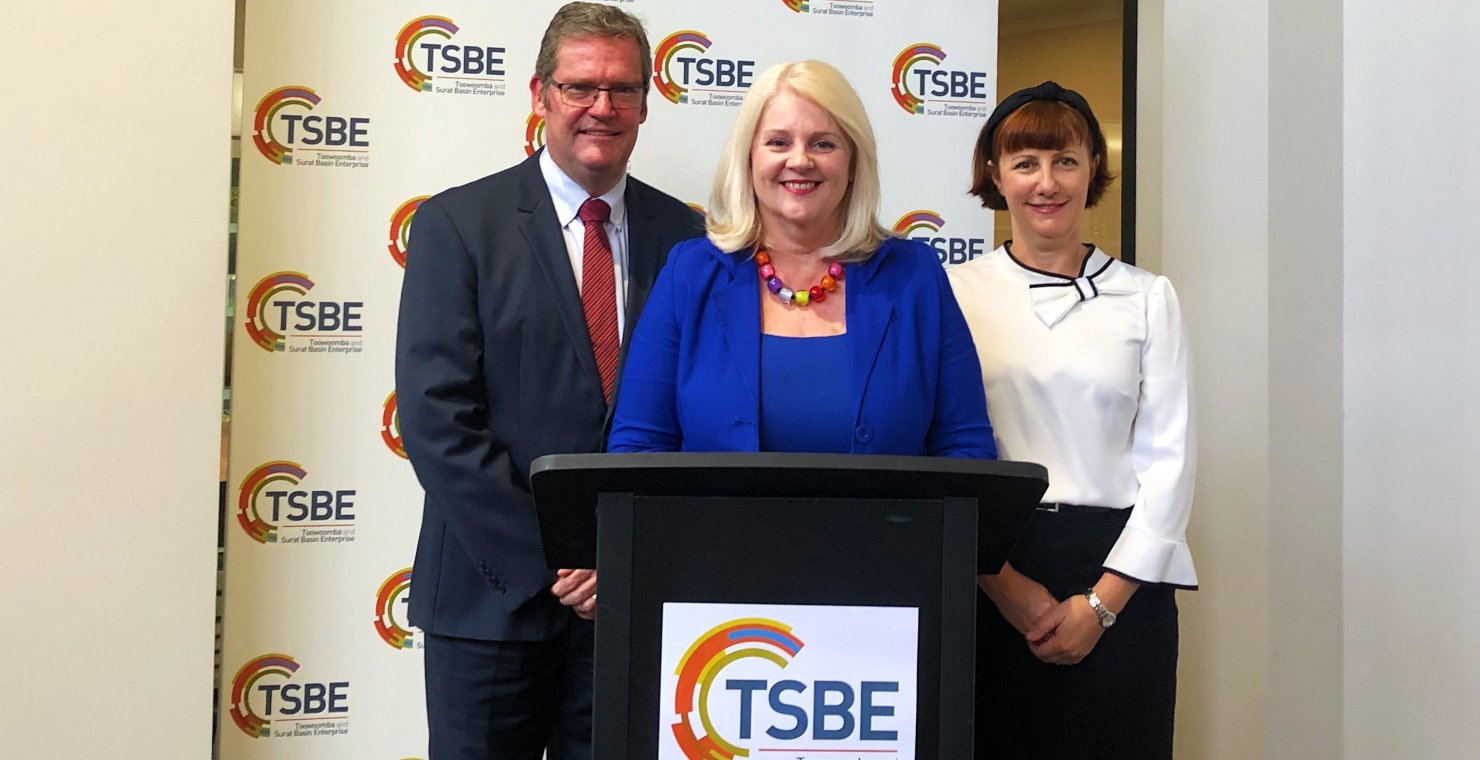 Media Release: TSBE supporting exporters in Southern Queensland
TSBE Food Leaders Australia (FLA) are excited to announce that they will receive funding from the Morrison Government which will see a Toowoomba export hub help small and medium businesses better access international markets.
TSBE will receive almost $840,000 to support the Southern Queensland Innovation in Export Hub, centred in Toowoomba.
Minister for Industry, Science and Technology Karen Andrews said the funding will fuel the regional economy through promoting exports, and help create local jobs.
"The Morrison Government is helping Australian businesses to go global and grow by supporting export hubs which connect them with key international markets," Minister Andrews said.
"This funding will boost the economy by giving more businesses access to new and bigger markets, to increase sales and create more jobs.
"The Coalition is supporting small and medium businesses through the SME Export Hubs Initiative, as well as our Entrepreneurs' Programme and Industry Growth Centres initiative."
Through the hub, TSBE will focus on the food and agribusiness, and oil, gas and energy resources sectors. The hub will promote a regional export culture and help local businesses build their skills and know-how to harness global opportunities.
Member for Groom John McVeigh said the funding is a big win for Toowoomba and the Darling Downs more broadly.
"With direct links to overseas markets now available via Wellcamp Airport, the Pulse Data Centre and the massive infrastructure developments in our region such as Toowoomba Second Range Crossing and Inland Rail – local businesses are better poised than ever to take advantage of opportunities in overseas markets.
"Funding towards this export hub is extremely important to the economic development of the region. It will help businesses grow and create local jobs," Dr McVeigh said.
TSBE's Food Leaders Australia Export Manager Geraldine Doumany will head the program said "the SME Export Hub Grant will enable TSBE to extend the scope of its current export service offerings for Food and Agribusiness to include the Oil and Gas sectors."
"This project will play to the economic strengths of the region by increasing market opportunities and globalization of companies in the food and agriculture and oil and gas sectors," Ms Doumany said.
"There has been considerable private and public investment in logistics infrastructure in recent years including the development of the Wellcamp Air Cargo Terminal, and this program will leverage off this development by connecting people and products to the world through increasing export opportunities."
Ali Davenport, TSBE CEO, said "this funding will provide dedicated resources to help grow the economic opportunities for businesses in the Agriculture and Oil and Gas sector. This allows us help establish a global reputation as a capable and diverse export precinct."
For more information please contact Geraldine Doumany on 07 4639 4600 or email [email protected]