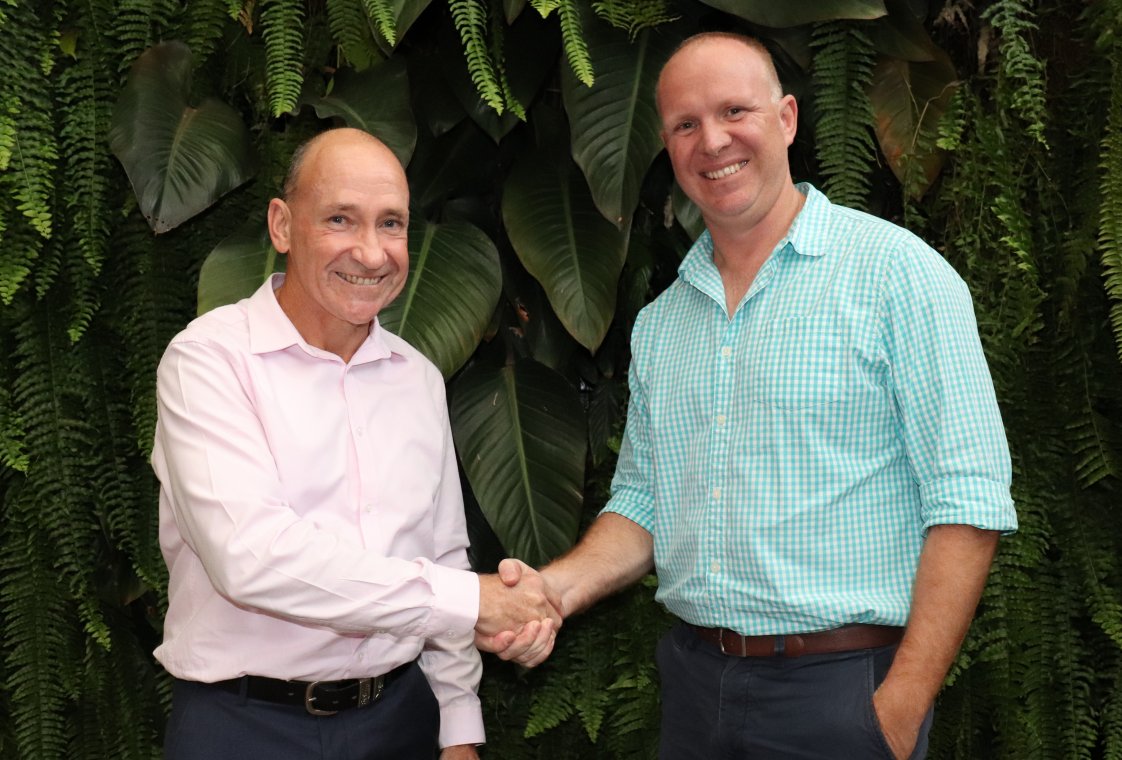 New Agtech Hub Community Manager connecting farming industry
The newly opened Agtech and Logistics Hub at Wellcamp is growing quickly, and already making inroads to develop local innovation and technology.
Exciting progress is also being made with the appointment of a Community Manager, Stephen Dummett who brings with him a wealth of experience in the sector.
Mr Dummett said it's a great opportunity to be involved in developing Toowoomba's growing Agtech industry.
"We are the conduit between industry and solution providers to bring about outcomes that solve real world problems."
"My position is essentially to act as the concierge for the Agtech and Logistics Hub connecting entrepreneurs, industry bodies, government departments and the farming community."
"The hub will serve the region's agricultural community by collaborating with and validating solution providers," said Mr Dummett.
The multi-million dollar AgTech Hub is jointly funded by the Queensland Government in association with the FKG Group, TSBE, University of Southern Queensland and the University of Queensland.
Mr Dummett is encouraging businesses to involve themselves in the hub to connect and collaborate.
"There are currently nine residents already operating out of the Agtech and Logistics Hub with room for more."
"We need to find further efficiencies for our agricultural producers and technology is going to be a key component of the strategies of meeting these requirements," he said.
Mr Dummett joined Toowoomba and Surat Basin Enterprise after previously working at AGDATA Australia, a national industry leader in the Agtech space.
AgTech Hub Manager, Owen Williams said he's excited about Mr Dummett starting in the position.
"I see Stephen playing a major role in connecting industry with validated solution providers from the Agtech and Logistics Hub," he said.
Mr Williams said it's been a busy few months for the hub, after the official opening by Toowoomba Mayor Paul Antonio in May.
"Since opening, the hub has been very busy interacting with industry to learn about the challenges they face so we can be a truly industry led Agtech Hub."
"We are very grateful to welcome a diverse range of tech businesses to the Hub, this is important that we have this diverse cohort to work with as the industry are facing a wide range of challenges throughout their supply chain," Mr Williams said.
Anyone interested in being involved in the Agtech and Logistics Hub should contact Stephen Dummett at [email protected].