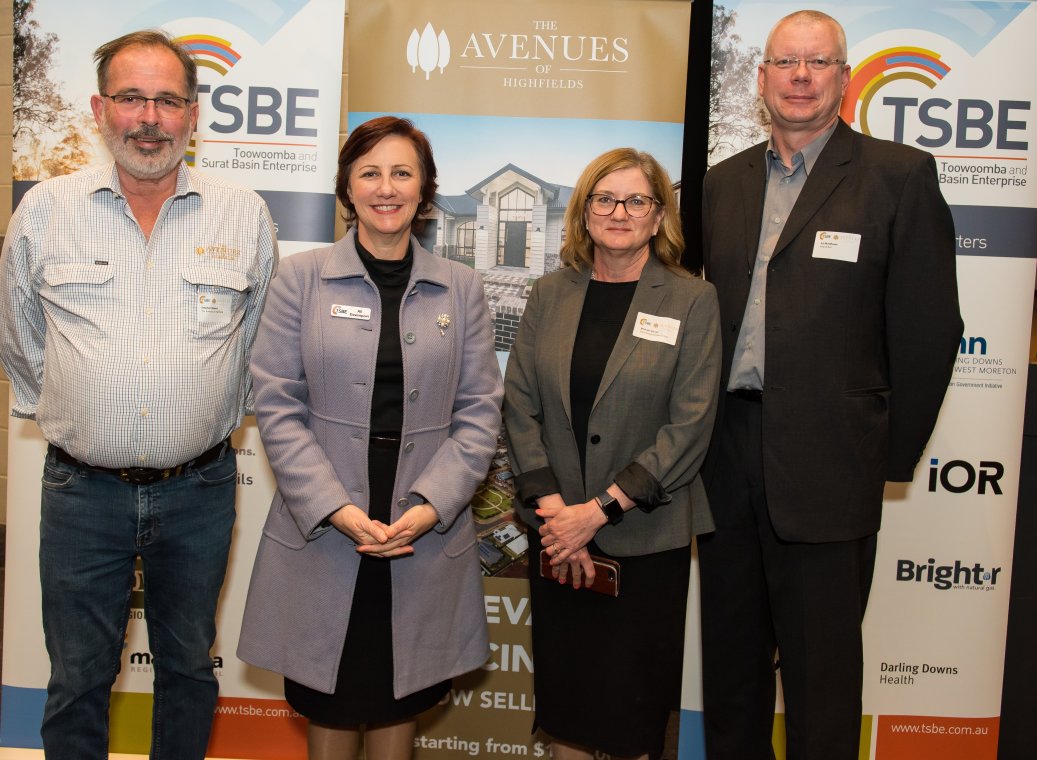 New Delivery Director for Inland Rail to focus on local jobs
The importance of local procurement was highlighted by Ed Matthews in his first Enterprise Evening speech since being appointed to the role of Delivery Director, North at ARTC Inland Rail.
The presentation at the Toowoomba and Surat Basin Enterprise (TSBE) event in Highfields followed the announcement of the Northern Civil Works Program contractor for Inland Rail.
The BHQ joint venture, comprising of Bielby Holdings Pty Ltd, JF Hull Holdings Pty Ltd and QH&M Birt Pty Ltd, has entered into a collaborative framework agreement to construct the 162 kilometres of rail works.
Mr Matthews, who has a background in major projects said, "it is tremendous that we're able to do that and provide a joint venture with three Queensland owned companies."
In providing an update on the important freight infrastructure project, Mr Matthews said a big focus is on engaging with local suppliers.
"We will be setting up some meet the contractor sessions in the coming months," he said.
Construction for this section is expected to start in the next 18 – 24 months, with the project providing an expected 11,800 jobs for Queensland.
Jobs was a hot topic at the September Enterprise Evening last week, as Michele Bauer, Deputy Director-General from State Development gave an economic update on the region.
"Queensland is a destination for investment and growth with Inland Rail and the 2032 Olympics, which both have significant opportunities for local suppliers," she said.
TSBE, in partnership with the Toowoomba Regional Council, are undertaking a study into the 2032 Olympics and our region's capability to ensure all opportunities are maximised.
TSBE CEO Ali Davenport said it was great to meet from and to hear from Ms Bauer about the enormous opportunities the games will bring.
"Now's the time for us to determine what role we want to play in the Olympics and become a united force to make it a reality," she said.
More than 140 people attended the TSBE Enterprise Evening, which was sponsored by The Avenues of Highfields.