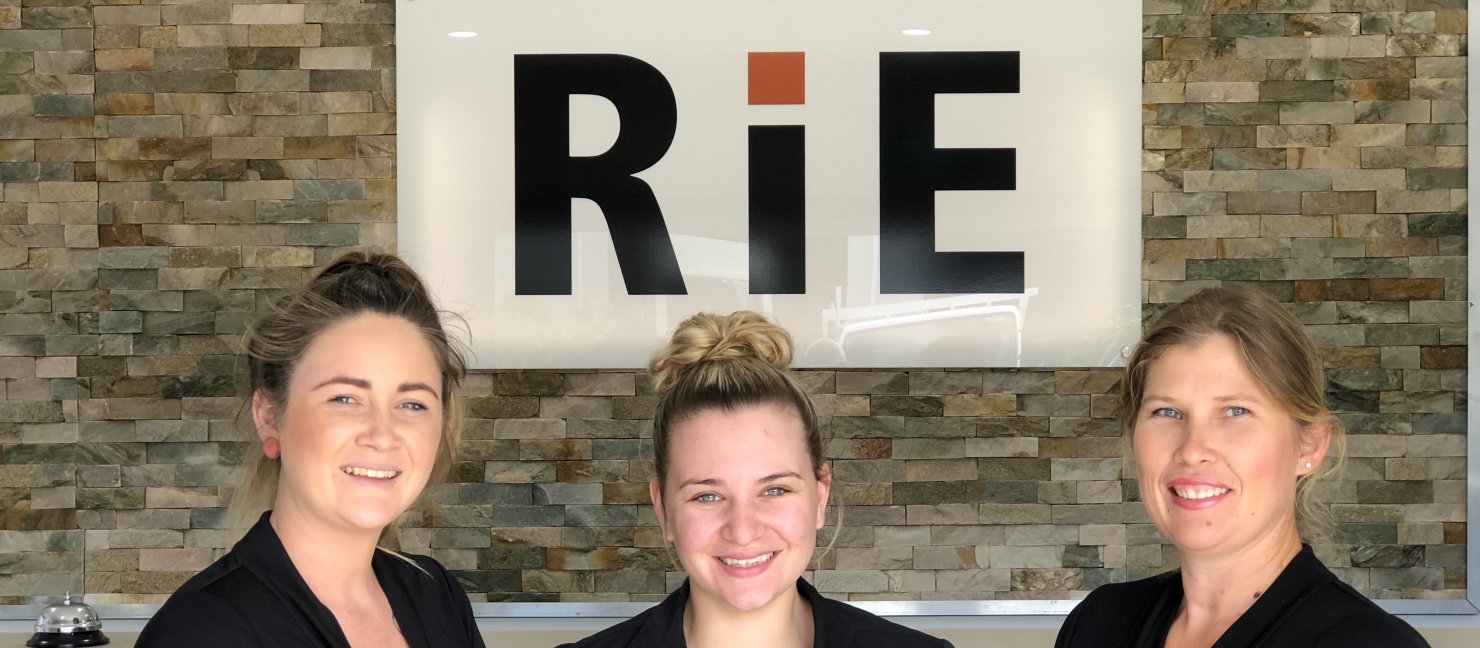 Small town engineering business sparks success in the resource sector
RIE co-owner, Elena Short is one of few women Nation-wide who is an Electrical and Instrument (E&I) Technician, as well as graduating with a degree in Electrical Engineering.
Elena said she and her husband, business co-owner, Jamie Short, worked as E&I Technicians in a variety of industries Australia-wide, before coming across Chinchilla in the Western Downs region of Queensland, in their travels.
After researching the Western Downs region, they recognised the potential to service a previously unfulfilled gap in the engineering market within the resource sector, and the chance to make a home with the regional lifestyle they wanted.
"We ran the business from our house for the first five years during which we had meetings with QGC in our lounge room and signed up our first Aboriginal Apprentice while our baby slept in the room next door," Elena said.
RIE has come a long way from their humble beginnings working out of their Chinchilla home.
The team has grown over ten years from a team of two, to as many as 140 members, with the business supporting their staff should they want to upskill.
Jamie Short said that their passion for the trade and getting things done properly is what grew their reputation and got them from their first sub-contract at Kogan Creek Power Station, to working with a variety of resource companies today.
"Without the resource sector the business would not have had the opportunities it has had," Jamie said.
Elena said that managing a sustainable small business within the resource sector requires keeping a finger on the pulse to stay aware of upcoming projects.
"The culture within the resource sector is upbeat and positive," she said.
"I think this is due to good communication, resulting in people knowing what's going on."
In recent years more events and forums are being held by resource companies like Origin and QGC, and business community groups like the Chamber of Commerce, Industry (CCI), TSBE and others; providing information and opportunity to network and discover upcoming opportunities.
"We believe it is important to make sure businesses have a team with the skills needed so you are ready to step into the opportunities," Elena said
RIE is strategic in their approach to growth and servicing the resource sector, with a dedicated Projects Division, a Calibrations Division and an Operations and Shutdown Division.
The business recently opened an office in Roma, with a goal to leverage potential industry growth in the region.
"I believe the resource sector is stable in the region, with growth potential in the next fifteen to twenty years," Elena said.
"With the current opportunities, it's a great time for women to step into engineering and E&I."
Elena grew up helping her father work in mechanics and with an interest in fixing things, was encouraged by her three older brothers to apply for an apprenticeship as an E&I Technician at the Malanda Milk Factory in Far North Queensland.
She was selected from more than 200 applicants and left school part-way through year eleven to start her apprenticeship.
"I was the only women in my trade at TAFE and one of only two women enrolled in the Electrical Engineering Degree at USQ." Elena said.    
"We had two other women E&I Techs at RIE in our first year and are proud to have helped them upskill and step into other roles," she said.
RIE is involved in supporting school programs to encourage students to consider engineering and the resource sector for future employment.
"I'm passionate about showing young kids they don't need to move away and that there are opportunities to get in and get trained by a lot of companies in the area," Elena said.
"I tell them they just need to work hard and not give up."
RIE also sponsors Under 18's Football teams in Dalby and Roma as a way of supporting the communities and keeping in touch with Elena's love of football.