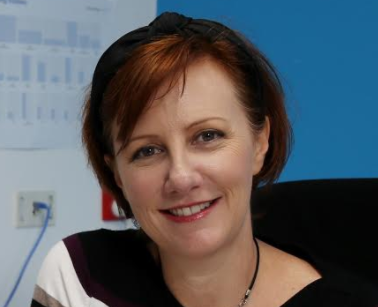 TSBE announces new CEO
After an extensive national campaign to attract and secure a CEO for Toowoomba and Surat Basin Enterprise (TSBE), Executive Chairman Shane Charles is delighted to announce Ali Davenport as the successful applicant.

"I am ecstatic that the committee has appointed Ali Davenport.  She is very highly regarded in our region, very well connected locally and will be a fantastic addition to the team," TSBE Executive Chairman Shane Charles said.
"Ali is an outstanding candidate who has the skills and experience we believe will take TSBE and our members on our journey of further success and growth.

Ms Davenport is currently completing her role as General Manager with Newscorp in Cairns before making the Darling Downs her home again.

"I am excited and honoured to be the new CEO of TSBE," Ms Davenport said.

"I plan on working hard and collaborating closely with our board and members to enhance economic prosperity for our region into the future and beyond."

Toowoomba Region Mayor Paul Antonio offered his congratulations to the appointment of TSBE's new CEO.
"Ali has a strong passion and history with our region and I am confident she will continue TSBE's success in linking local business with opportunity to foster collaboration and growth for our region.  She will be a great ambassador for our region." Cr Antonio said.
The appointment of Ali Davenport as TSBE's CEO completes an extensive three-month campaign that was led by TSBE Deputy Chairman, Rob Hart.

"We received a number of quality applications from around the Country wanting to be part of TSBE's ongoing success.

"Our panel carefully reviewed each applicant, but Ali's extensive skills in business development, stakeholder engagement and passion for our region made her the ideal TSBE CEO," Mr Hart said.

Ms Davenport starts her role as TSBE's CEO in the coming weeks and looks forward to meeting members and the wider community at one of TSBE's many networking events