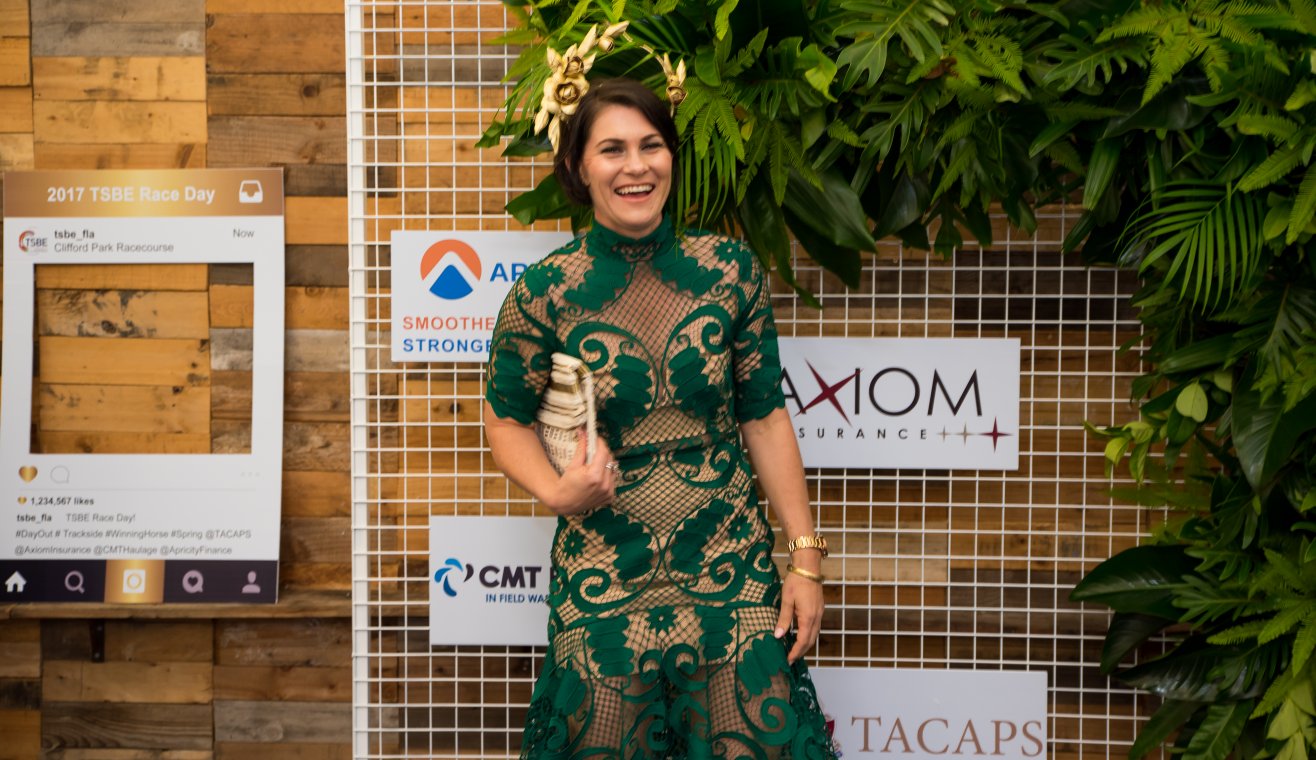 TSBE Race Day raises $7800 for Toowoomba Hospital Foundation
Mel Johnston stole the show at the TSBE Race Day Fashions on the Field on November 18, with Dalby Herald journalist Sam Flanagan winning the men's category. 

Mrs Johnston and Mr Flanagan were among 280 guests who braved the rain and fog at the Clifford Park Racecourse for the Saturday night in support of the Toowoomba Hospital Foundation.

The rain didn't dampen the spirits, with fascinators, stunning dresses and dapper suits a feature of the five-race event.

TSBE executive chairman Shane Charles said the Race Day was a great end-of-year event to bring together their members for networking.

"We find through both our Enterprise Evenings and social events that members get to know other businesses and work out where deals can be struck up," Mr Charles said.

"As well as a great night out and support for the Toowoomba Hospital Foundation, these events give our members a chance to talk to us directly so we can hear how we can add value back to their company.

"It's great to have members TACAPS, Apricity Finance Group, CMT Haulage, Axiom Insurance get behind the event as sponsors, with many businesses booking tables for their staff to let their hair down."

Toowoomba Hospital Foundation CEO Alison Kennedy was the MC for the event helping to raise funds for the charity, through raffles and a yabby race, with thousands of dollars raised.
"We are extremely grateful to have been selected as the Charity of Choice for this year's TSBE Race Day and to see such a wonderful result with $7,800 raised," Mrs Kennedy said.

"These funds will go toward this year's Clifford Gardens Toowoomba Hospital Children's Appeal which aims to raise $100,000 to purchase CTG Telemetry Software, life-saving technology used to capture vital patient information of both mother and child during childbirth. We cannot thank TSBE enough for the wonderful contribution toward this goal."

Mr Charles said 2017 had been a strong year for many businesses across Toowoomba and the Western Downs in a range of industries.

"We'll be hosting a number of events in 2018 across the Western Downs thanks to a great partnership we now have with the council out there."