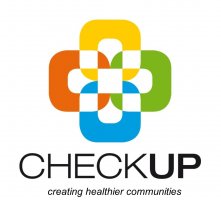 About Us
CheckUP
CheckUP is a not-for-profit organisation dedicated to better health for people and communities that need it most.
We believe every person, regardless of where they live or who they are, has the right to quality health care.
What we do
We design and facilitate the delivery of efficient and effective health care solutions close to home for those who need it most.
As experts in made-to-order health programs we connect the right people and organisations to deliver a range of innovative health care services for hard to reach individuals and communities. 
Our programs support people living in remote geographical areas as well as those who are difficult to access due to social or economic barriers.
Through our programs and partnerships, we have an established footprint in 190 communities across Queensland. We have a proven track record of success particularly in coordinating the delivery of health services for rural and remote, and Aboriginal and Torres Strait Islander communities.
Our success is based on our ability to work across traditional service and sector boundaries to ensure targeted programs have the right expertise, support and community buy-in to deliver a measurable difference for the people they serve.
With a solid reputation in the health sector through 20 years of operation, we deliver results for government and other funders who aim to reduce health inequities and enable programs to reach people and communities through our network of more than 140 health service providers.
We also play an important role in building connections and networks to stimulate collaborative approaches for improving health outcomes, particularly for vulnerable people. This is supported by the provision of specialised training and information.
Our mix of experience, people and processes enables our clients to achieve measurable outcomes and demonstrate success.
How we can work with you?
Our goal of improving health outcomes for vulnerable people and communities is realised through a commitment to delivering the right solution for the right client. 
Funding providers – We make sure your funds are put to the best use in reducing health inequities and provide you with measured outcomes to demonstrate success.
Service providers – We connect you with new markets and funding streams, and support you to deliver services that are tailored to consumer needs.
People and communities in need - We ensure the right provider delivers appropriate and culturally safe services and give you a say in service design.
Membership -  We provide you with networking opportunities to enable cross sectoral collaboration and innovation as well as access to specialised training, education and information.
Network members – We provide platforms for primary health care professionals to share ideas, learnings and problem solve barriers to support improvements at the local level.
For more information visit www.checkup.org.au