Zilch Waste Recyclers
Recycle Construction & Demolition Waste, Concrete Waste - Skip Bins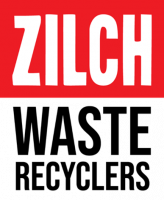 Zilch Waste Recyclers
Base
About Us
Zilch Waste Recyclers assist with your civil, building and landscaping waste to reuse, repurpose and recycle as many products as possible from concrete, building & demolition waste, green waste & soils.
We produce various sized aggregates from crushing concrete - dust, road base, 10mm,20mm28-50mm, 50-90mm.
We recycle green waste to various sized mulch and screen soils to be used in a myriad of ways.