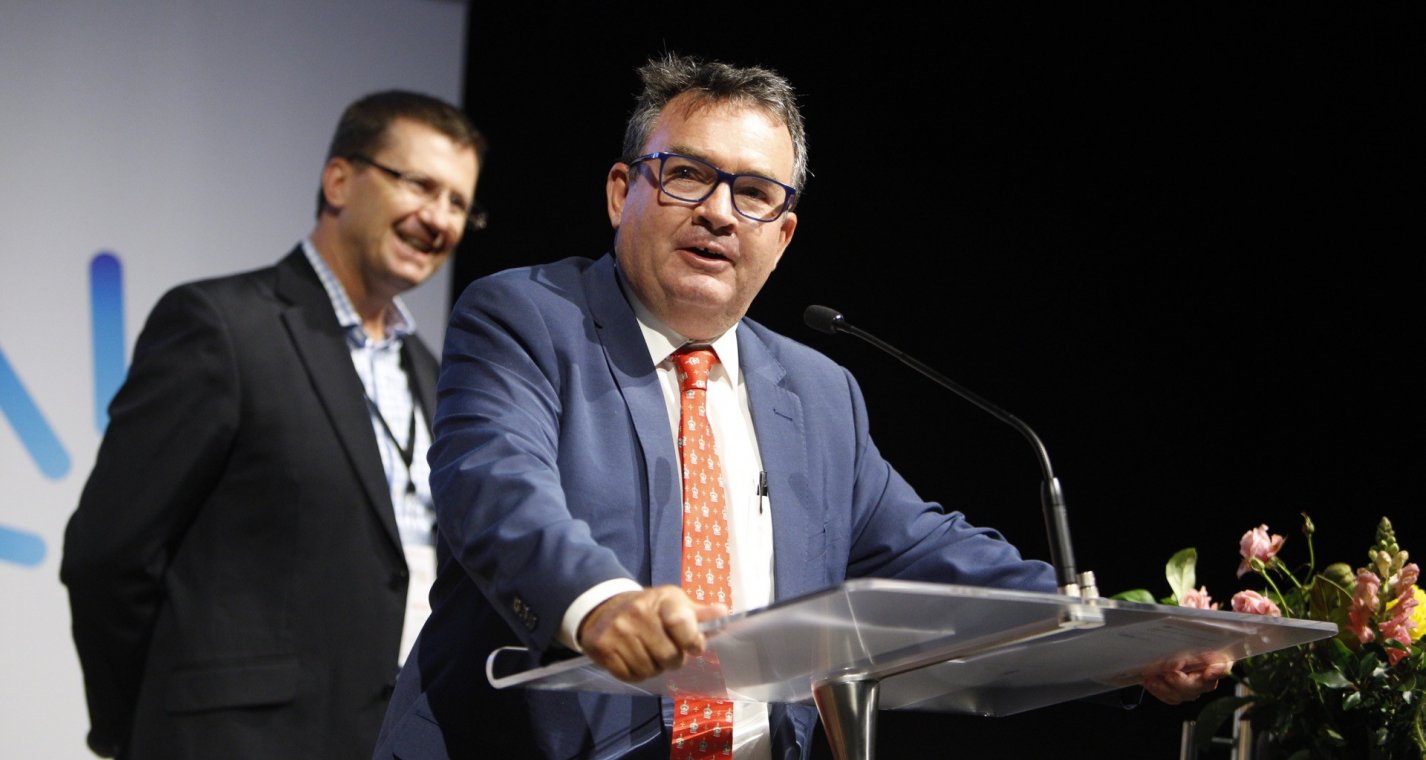 Western Downs Regional Council to share insight into diversified energy production at National Energy Summit
Western Downs Regional Council will join a National Energy Summit on July 12-13 that seeks to find a balance in the energy mix across the trilemma of sustainability, reliability and affordability.

The National Energy Summit, hosted by Toowoomba and Surat Basin Enterprise in Toowoomba, will address issues in relation to policy development and chart a roadmap for a sustainable energy future for Australia.
WDRC Deputy Mayor Councillor Andrew Smith said the Western Downs is ticking all the boxes when it comes to energy generation, giving no doubt as to why the region is the Energy Capital of Queensland™.
"Not only is the Western Downs riding the wave of renewable energies, we're leading the way when it comes to development opportunities and value-adding to what the resource industries are currently doing in the region," he said.
"With solar and wind on the way, we're seeing the diversification of energy right on our doorstep with renewables being able to connect to the electricity grid thanks to the legacy of the CSG power infrastructure.
"We've got coal, gas, ethanol, solar and wind. This mix of energies along with our streamlined development application processes and quick turnarounds means the Western Downs is open for business.
"With our region at the forefront of diversified energy production, Council has an important role to play in establishing a sustainable energy future in Australia, and we look forward to taking our seat at the table at TSBE's inaugural National Energy Summit."
The summit will host local, state and federal politicians including Minister for Resources and Northern Australia; Queensland Senator Matthew Canavan and Minister for Main Roads, Road Safety and Ports and Minister for Energy, Biofuels and Water Supply Hon Mark Bailey as well as AGL Energy, Hatch, New Hope Group, Australia Pacific LNG, the Department of Energy and Water Supply and icubed Consulting.

TSBE executive chairman Shane Charles said the Summit is also a chance to highlight the work that's being done in the Western Downs and Surat Basin, and to show how these regions can be an example for the rest of Australia.
"The energy debate is currently raging across the east-coast of Australia and anyone interested in energy policy should attend, as we hear from both the political and industry experts on what they believe the solutions are," he said.
Mr Charles said the event is hosting attendees across a range of industries, especially large-scale businesses and producers where electricity prices are a significant operational concern.
To find out more about the Summit, and to book, visit www.tsbe.com.au/events/national-energy-summit