TSBE encourages members to send through any invaluable COVID-19 offerings that will be accessible to other TSBE members and to our community during this time. Contact [email protected]

Health Insurance discount for TSBE members
Westfund Health Insurance are offering TSBE members a 5% discount on their health insurance policies. They are also donating $100 per policy to a local charity. The charity is nominated by workplace.

Mention that you are a TSBE member to receive your 5% discount, contact [email protected] to get started.

Harvey Norman - Tech2 Premium Support
Harvey Norman would like to offer TSBE members access to their tech2 Support subscription for 12 months at the price of only $39. This provides unlimited calls to their 100% Australian based call centre to assist with any computer queries you may have. They will even help you get familiar with how your computer works and answer any how-to questions. This can give you peace of mind while working from home. See more information here.
Contact Joel Yeoman to discuss further.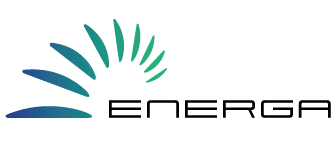 Energa - Solar + Energy Storage OFFER during COVID-19
- Energa would like to extend priority service to TSBE members, family and friends during times of isolation.
- Create financial protection with rising power costs due to increased power consumption including energy security
- Genuine discounted group buy offer with substantial savings to be realised
- World Class products all professionally installed by Energa certified Clean Energy Council installers
- Limited to 20 systems for the month of April - conditions apply
Packages Available - No Deposit No Interest - fortnightly repayments
Standalone 6.6kW System - (2-3 bedroom home) - $78
Hybrid 6.6 kW System with Sonnen 5kWh Battery - $169
Standalone 10kW System (3+ bedroom home) - $100
Hybrid 10kW System with Tesla Powerwall-2 Battery - $234
Tesla Powerwall-2 Battery into existing solar installations - $140
Call 1300 140 282 or Lucio Siri on 0418 210 129 to secure your system today. 

Quadtech - Microsoft Teams Consultation
As businesses face adversity in a changing and uncertain economic future, there are some that will close, and others that will prosper. Even in the volatile nature of the current economic climate, Quadtech is keen to help businesses continue to not only function but grow. The businesses that will succeed in this crisis are those that don't see this moment as a once off disruption, but rather as the catalyst to regroup, restructure, and embrace the efficient use of Technology. A question many business owners ask with workers confined to work from home is "how do I manage staff whilst maintaining productivity and collaboration?"  
An example of one such technology is Microsoft Teams. Used by over 44 million users daily, Microsoft Teams is a logical progression to enhancing an organisation's capability. There are some other technologies that deliver a "Teams-Like" experience (Zoom, Slack & Quack), but none offer the full benefits of the Microsoft 365 offering.
So Microsoft, in conjunction with Quadtech, can offer a secure, easy to administer solution at no cost, that offers the following benefits for your organisation:
Instant Chat & Free Calls and Video conferencing with colleagues and external business contacts.
See who is working and available at any time of the day.
Collaboratively share desktop screens, spreadsheets and documents.
Use Teams has as an internal social media experience for staff morale and keeping in touch.
To register for your free Microsoft Teams Consultation, to understand this free offer of support, please call Quadtech on 1300 722 879, or email [email protected]
Allow us to demonstrate how Microsoft can transform your business.

foundU - Members get first 3 months FREE
foundU is here to help TSBE members through one of the most challenging times in Australian history. They make tools that help you work from anywhere to manage and pay your staff. More information here and TSBE members receive the first 3 months of usage on this platform for no cost.
foundU have also built a free offering/platform for any businesses who need help facilitating JobKeeper payments. If you are struggling to understand how to facilitate these payments, see here.

Oaks Hotel - Self-Contained Accommodation
We are here to support you through these challenging and uncertain times. To provide assistance Oaks Hotels, Resorts and Suites can offer a self-isolation solution to your travellers that will deliver an apartment style living for the duration of your travellers' stay.
Oaks Hotels, Resorts and Suites are a 'home away from home' and provide self-contained, full-sized residential apartment accommodation at over 59 locations throughout Australia and New Zealand. To book an apartment for self-isolation stay, please visit www.oakshotels.com.au and contact your travel company or Craig Ansell on 07 3246-1679.

Celotti Workforce - Agribusiness Workers Currently Avaliable
Celotti Workforce, a labour hire company servicing regional and remote QLD agribusinesses have a number of clients who have recently had to lay-off workers due to COVID-19, and these workers are keen to redeploy into the agriculture sector as soon as possible. To discuss or obtain more details of workers currently available for hire in your region, see here.
 

USQ Student Guild - Free Online Community Gym
The USQ Student Guild is a not-for-profit and operates a community gym and events centre open to all.  With our facilities currently closed due COVID19 restrictions, we are offering the wider community access to our new online presence.  
For those looking to stay active during the COVID19 home isolation, an on-line health & wellbeing App, is currently being offered for FREE by "The Works" community gym.  It includes direct access to trainers, group Zoom sessions, personalised programs all from your mobile phone.  This is open to all. Access "The Works" community gym here.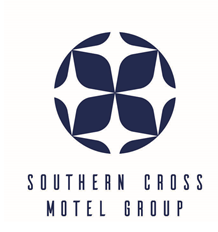 Southern Cross Motel Group- Guest rooms and Apartments 
We acknowledge that not everyone has access to a private space during this time of uncertainty and if you require a longer stay of 14 days or more at our properties in Queensland in Mackay, Rockhampton, Bundaberg and Chinchilla we can offer a climate controlled, sanitised, comfortable and light filled room with direct outdoor access and fresh air a private bathroom, working desk, Wi-Fi and access to nutritious meals to see you through the next few weeks or months. 
Please email [email protected] or call 0413155648 to book.

Finlease - handy information and links for banks and finance companies
Finlease: your equipment finance partners would like to make available the following documents which may assist your business. Whether you are an existing client or not, Finlease understands that these are extraordinary times and are pleased to provide their guidance and advice if it assists you and/or your clients
Contact Michael Giorgas for more information - [email protected]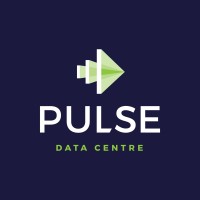 Pulse Data Centre - Six months rack hire free
Over the last few weeks, many businesses have experienced an unprecedented increase in demand across a variety of areas such as working from home solutions, content delivery, online services, and E-commerce. Understandably, this has been an incredibly challenging time and caused a lot of strain on the existing I.T. infrastructure, Cloud, and DC capacity of businesses – especially those classified as an essential service. To help support rapid expansion, the Pulse Data Centre team is currently offering businesses classified as an essential service 'six months rack hire free' – except for the expense of power during this period.*
If you would like to discuss the best solution for your business during this time, please reach out to the team.

Second Nature - free 1 hour webinar tailored to your business
Second Nature, a digital behaviour change program, is offering a free 1-hour webinar tailored to your business' current situation. Delivered by a dietitian, it looks at how you can best support your employees to stay healthy during this challenging time. To book in your free webinar, please contact [email protected]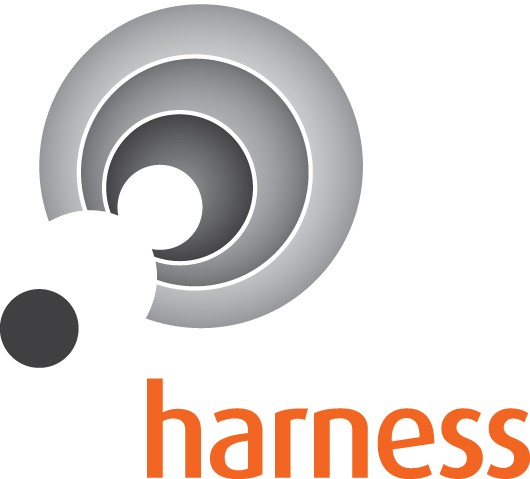 Harness Energy - Safety Training online
How do you keep business as (un)usual during COVID-19? Introducing zoom learning from Harness...keeping face-to-face safety training personal during COVID-19. To find out more and see a live demo, visit: https://pages.qwilr.com/Chris-Zoom-Learning-wc3FQytZRMOM

Paradise Outdoor Advertising - Toowoomba Digital Billboard Offer
In good times, you should advertise. In tough times, you MUST advertise! Paradise Outdoor Advertising have slashed rates on their premium digital billboards and created 'supporting local' packs. This will help your business reach thousands of potential local customers per day. Spots are limited so get in quickly. 
See more information here or contact Jason.

Darling Fresh Consulting - free practical templates and resources to help keep employees safe and businesses open
Easily adaptable to any business, highlights include:
Easy to understand and implement protocols meeting government and best practice directives,
COVID-19 specific practical cleaning and sanitising guidance, including high-touch area identification and management (another great use for sticky notes!), as well as deep cleans to address a potentially contaminated area,
Helpful cleaning checklists for varying frequencies, easily amended to your workplace,
Employee and visitor logs that include close contact traceability measures, and
An Infectious Disease Management plan template.
Also included are best links to the most relevant and useful information from  Health.gov, FSANZ, Safe Food Queensland and CSIRO about how to best Stop the Spread.
The free templates, resources and links are available at https://darlingfresh.com.au/ or call or email Jeff or Imogen to book a free Zoom catch-up where they can help you understand and implement these resources, including virtually assessing your workplace.