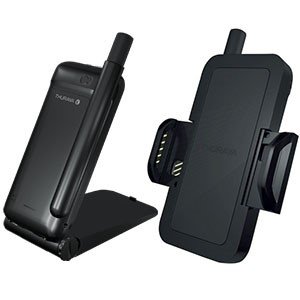 Surat Basin News: Domestic and export gas concerns, TSBE Exchange portal, product showcase, renewables roundup
Domestic and export gas concerns

I first heard about the lack of gas supply for the domestic market in 2014. Back then the Energy Market Operator restated to government the urgency around clear policy to promote responsible gasfield expansion.
It's an abundant resource and this message was in light of the Queensland export gas projects coming online through 2014-2016. The Queensland government of the time should be congratulated for doing all the heavy lifting in CSG/LNG, and I agree with QRC chief executive Ian Macfarlane that the anti gas development policy of Victoria and NSW governments has failed in terms of assisting the east coast market meet growing demand of our cities and industries.
Now in late 2017, with over $60billion of new investment in Queensland's world class gas export facilities, it is going to take the lights to go off, barbecues go out and business production costs to skyrocket in Sydney and Melbourne suburbs before the issue really drives home to local representatives and dramatic action is taken.  
Southern Governments continue to say it's a network issue and to reduce the export capacity of Queensland to safeguard domestic interests. That is throwing the baby out with the bathwater.
Will renewables save the day? I am all for new technologies and an energy mix of traditional and renewable energy sources. But our heavy industries require cheap and efficient gas and coal fired power at peak and off-peak times to operate. The business sector requires confidence to invest in solutions and neither state nor federal governments have been clear on a mid-term energy mix policy.
At TSBE, joining our traditional cohort of gas and coal operators are new operating clients in renewable solar and wind farm projects, each struggling to secure the business case for investment in uncertain political times.
TSBE Exchange portal for project news 
Congrats to the first 50 members who have registered on TSBE's newly created Exchange, our own Supply-Chain Portal. The first new on Inland Rail packages went out this week on the portal. 
Supply-chain team Reagan and Lance have a work package set for release next week on the exchange - register now to not miss out. The TSBE Exchange is exclusively available to current members and provides:
Instant major project updates from the TSBE staff
Exchange of industry insights and latest news  
Supplier and Buyer opportunities, EOI's, RFQ's, RFT's
Ability to promote your services to other TSBE members
The TSBE exchange runs on mobile phones, tablets and desktops. For log-on instructions email Reagan.
Product showcase - an offer on satellite service for your mobile for people who travel with work, caravan or the dirtbike!
Silver members URSYS find the SatSleeve a very useful addition to their remote area communications offering. The Thuraya SatSleeve looks like a phone cradle, but turns almost any smartphone into a Satellite phone, with coverage anywhere in Australia. A perfect communication tool for solo staff or small teams in remote areas. It allows your phone to function normally while in mobile coverage, but as soon as you go outside coverage, it takes up the connectivity.  More information attached.
 Western Downs solar industry investment
The Western Downs Regional Council approved its tenth solar farm application in September, and TSBE is hosting an unmissable two-day conference in Dalby on November 9-10 to outline project opportunities. To review conference click here. It will replace the November Enterprise Evening.
More on Renewables – AGL's wind farm now approved & funded
It is all go! GE has partnered with construction firm Catcon and AGL to develop and build the 453MW Coopers Gap Wind Farm. A series of supplier sessions are to be held late October with dates pending.  Keep an eye on email information regarding venues and dates. We ask members to send in capability Statements to Lance. Further information for interested businesses will be on our website shortly.