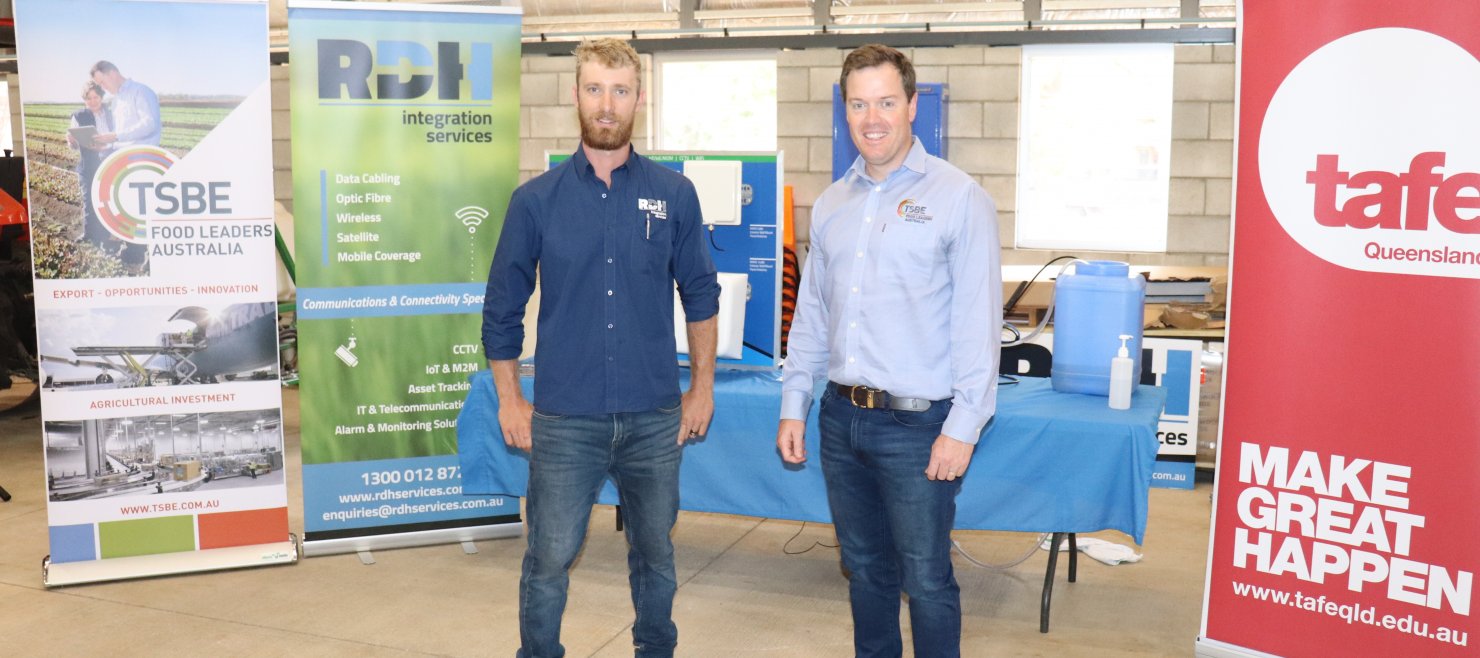 Connectivity key for future farming
Integrating technology is becoming an important part of agricultural businesses as they adapt to a rapidly growing industry.
Local companies learnt about the latest tools and software on the market at a small group discussion held by Toowoomba and Surat Basin Enterprise (TSBE) and RDH integration Services.
The interactive workshop at TAFE's Rural Centre of Excellence focused on the intensive farming sector and featured live demonstrations.
Director of RDH Integration Services, Rowyn Hellyar said now is the time for businesses to do their research and try pilot projects.
"I think there's a shortfall in education of what integrating technology can do in the agriculture space," said Mr Hellyar.
"One of the largest industries we're seeing at the moment is Internet of Things (IoT) in Agtech and it's definitely going to lead the way for the next generations."
TSBE Food Leaders Australia General Manager, Bruce McConnel, said while there are currently some challenges surrounding standardised data collection, it will become easier in the future.
"At the moment we're opening up data platforms to allow that integration to happen," said Mr McConnel.
"Now, more than ever, it's important to stay well connected and invest in upskilling opportunities, so we thank RDH Integration Services for sharing their insights on this."