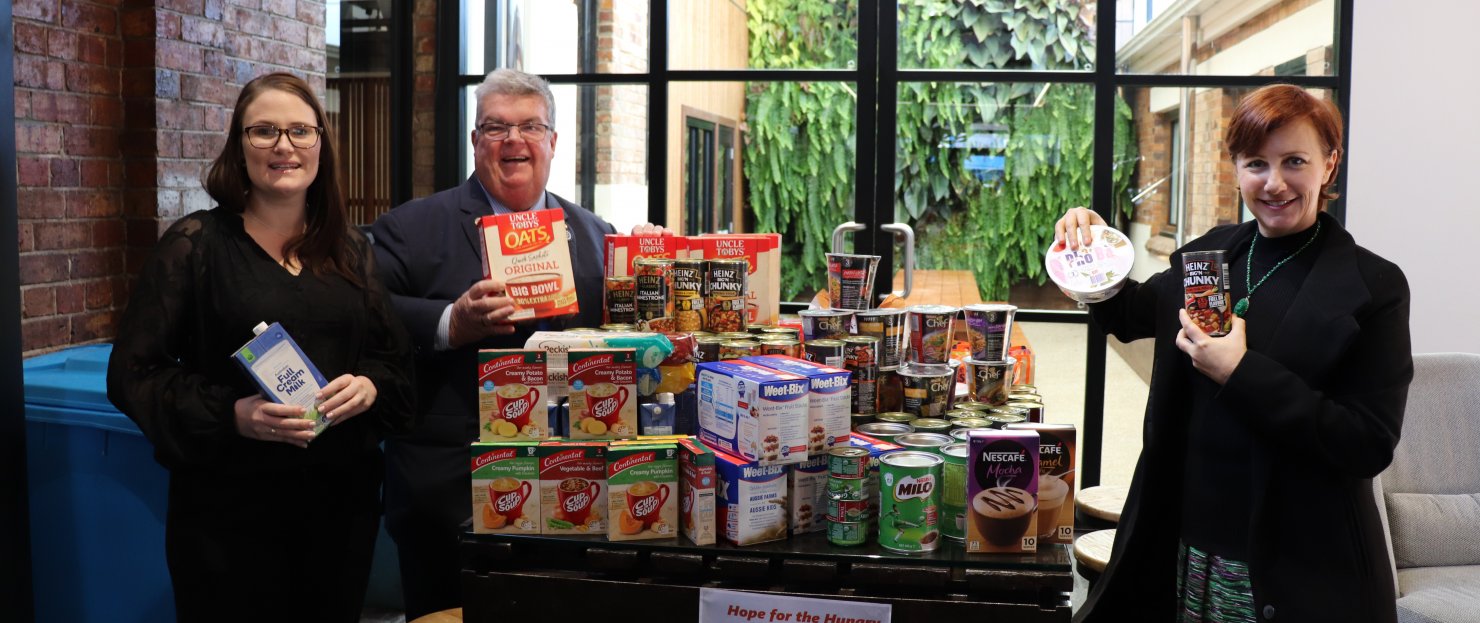 Hope for the Hungry launches
The Toowoomba community is encouraged to open their pantries and donate non-perishable items to help our less fortunate this winter.
The Hope for the Hungry appeal run in partnership between Toowoomba and Surat Basin Enterprise and Toowoomba Chamber of Commerce, encourages the community to dig deep and donate non-perishable items that will be distributed by Lifeline Darling Downs.
Lifeline Darling Downs CEO, Derek Tuffield said, "over the past three weeks we have witnessed a steady increase in demand for food from struggling families and individuals in our community."
"The Hope for the Hungry Appeal can assist us to increase our support by being able to meet the daily demand for assistance," said Mr Tuffield.
Across our nation, one in five people were food insecure at some point in the last 12 months.
TSBE CEO, Ali Davenport, said local support organisations have reported an increase in vulnerable citizens.
"With COVID resulting in self-isolation, job losses and temporary lay-offs, there are many people and families in our community who are currently struggling."
"Donating just one item of non-perishable food makes a difference," said Ms Davenport.
Toowoomba Chamber of Commerce are happy to support TSBE with this appeal.
Deb Robinson from the Toowoomba Chamber of Commerce said, "the Toowoomba business community has always banded together to assist those that have found themselves in difficult positions."
"This is a great opportunity to donate in a small way, that will make a huge difference to those who need it," said Ms Robinson.
With the bulk buy scare during the COVID-19 pandemic, it is expected many families will have an excess of non-perishable items in their homes.
Some examples of food required includes: long life milk, tinned fruit, pasta, breakfast cereal, peanut butter, jam, noodles, baked beans/spaghetti, tinned soup, tinned stew, tinned mixed vegetables, pasta sauce, tuna, crackers, chips, tea, coffee and sugar.  
The Hope for the Hungry Appeal runs from 29 June to 10 July, with donations collected at the TSBE office.