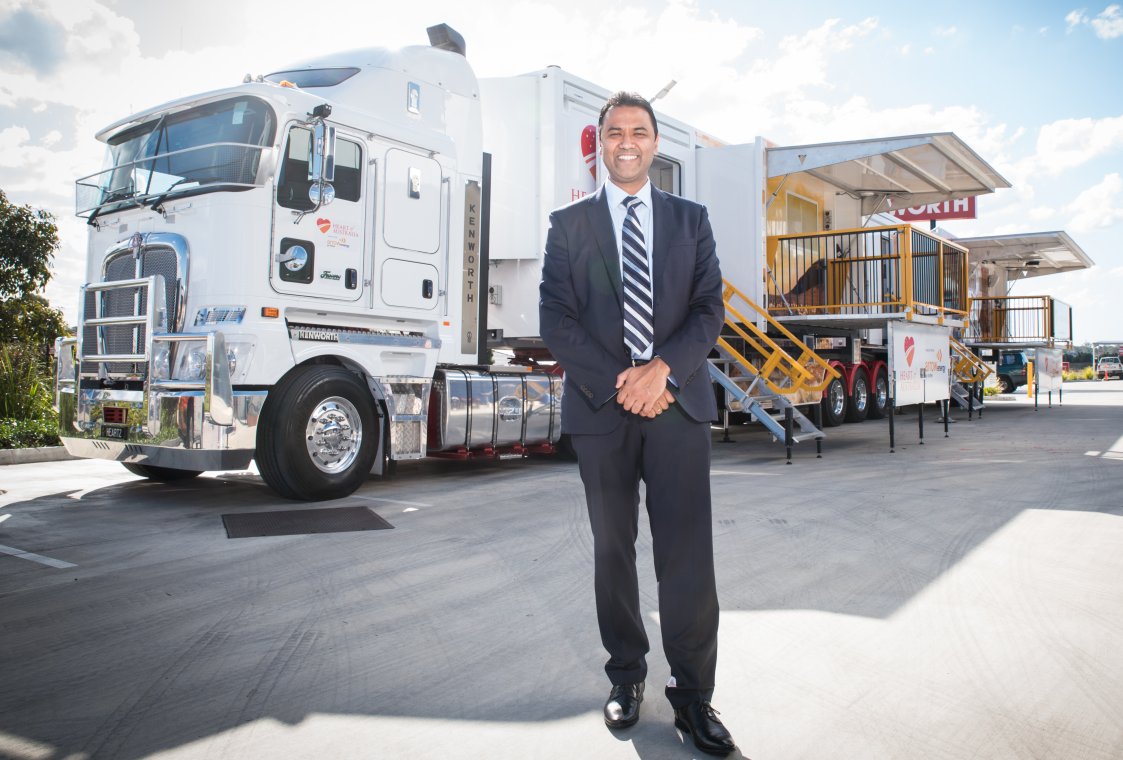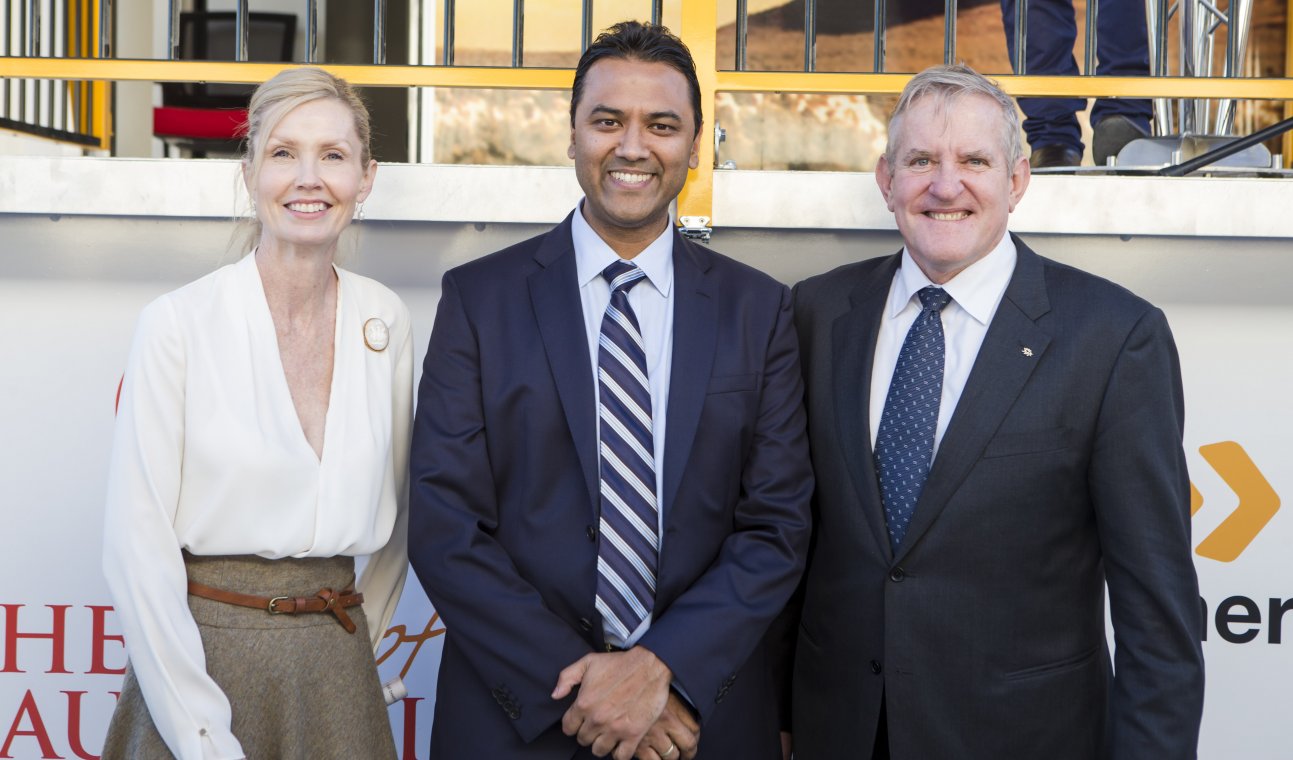 Media Release: Doubling the chances to save lives
Health in rural communities can sometimes take a backseat especially if essential services are hard to access or services are not available in the region.
So it is great news that Heart of Australia have added more country towns to its live-saving medical itinerary, thanks to its new truck.
The massive HEART-2 mobile medical clinic, launched in August, has doubled the capacity of this Australia-first service that brings city-level life-saving specialist care to the bush.
From January, the two trucks will travel to 16 Queensland towns:
• Northern route, serviced by HEART-1:  Blackall, Emerald, Barcaldine, Longreach, Winton, Hughenden, Cloncurry, Charters Towers and Moranbah
• Southern route, serviced by HEART-2:  Charleville, Roma, Dalby, Stanthorpe, Goondiwindi, St George and Quilpie
Foundation partner Arrow Energy has welcomed the expansion.
"Heart of Australia has proved to be a leap forward in bringing medical care to people outside the major cities – the people in our areas of operations," said Arrow Vice President External Relations and Tenure Management Leisa Elder.
"It is addressing an imbalance experienced by people in the bush. We were pleased to help Heart of Australia get off the ground in 2014, we've been proud of what it's achieved to date and we're excited about how this new rig will change lives in the Surat and Bowen basins."
The new HEART-2 rig is built to standard, 26m B-Double road train measurements, giving additional consultation and testing rooms and a multi-purpose room along with waiting area verandas and a wheelchair access lift.
While the first rig was built to offer cardiac and respiratory services, this new truck reflects how Heart of Australia has expanded during its four years of operation.
It has facilities for specialists in gynaecology, gastroenterology, neurology, geriatric medicine and endocrinology, as well as lung and heart doctors.
Since Arrow Energy signed up as foundation partner, four dozen groups have added their backing. It makes Heart of Australia one of the great collective impact organisations in the country.
Dr. Rolf Gomes, Founder & Cardiologist of Heart of Australia said, "the truth is that the Heart of Australia program would not exist without the support of Arrow Energy.  They've supported us from the start and we are truly grateful. Over 6000 patients have used the service and some are literally alive as a result.  I say to those patients don't just thank me but thank Arrow Energy and all our corporate and community partners who have helped bring this service to your doorstep.  The benefits have been life-saving, direct and simply undeniable.  I hope we can do more."
For further information on Heart of Australia, visit: www.heartofaustralia.com