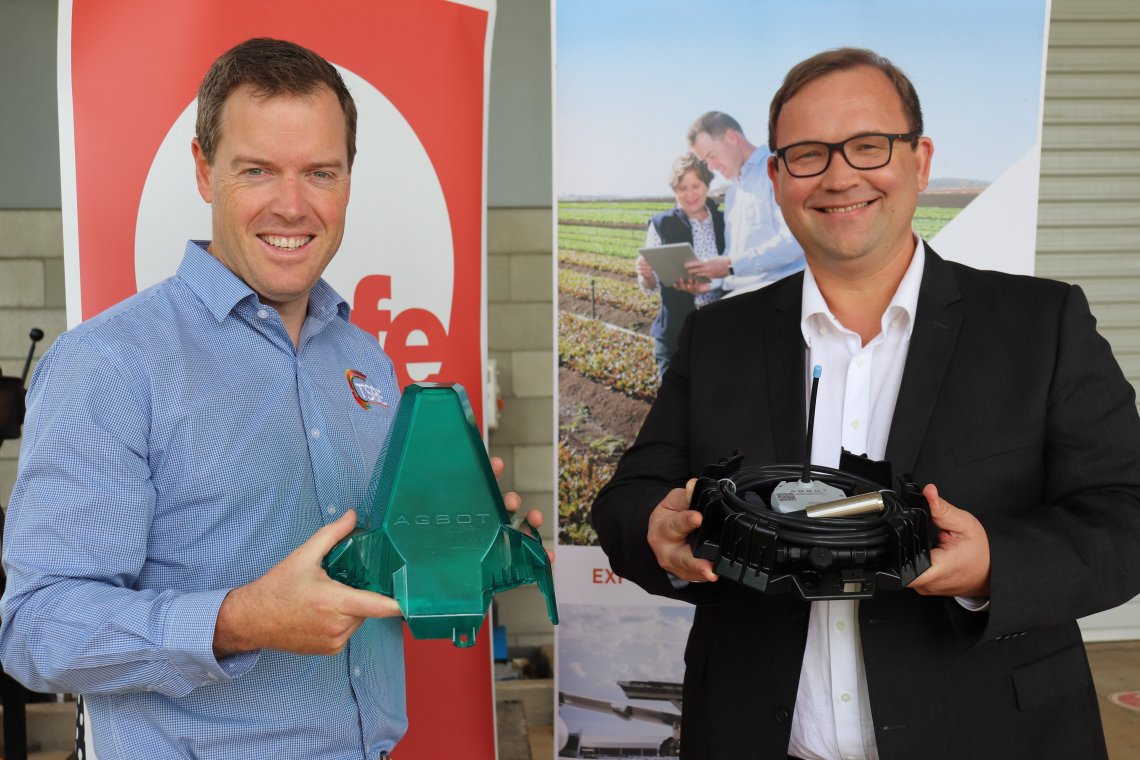 Showcasing advanced solutions helping shape the future of ag
Innovative ideas and world-leading technology will take centre stage for a major industry forum in July, as Queensland cements itself as an Agtech powerhouse.
One of the new technologies set to feature at the 400M Agrifood Innovation Forum is 'Agbot.'
Agbot is a new product about to hit the market which will monitor near real-time liquid levels with cow troughs, water tanks, irrigation dams and trenches, diesel tanks and fertiliser tanks.
The solution is designed and manufactured in Australia and is one of the most versatile and low-cost technology in the market and will allow producers to maximise their on-farm operations in a world of industry labour shortages.
Chief Technology Officer of Gasbot, which owns Agbot,  Artem Kulakov said the cutting-edge technology is unlocking the power of remote monitoring at a price and scale not previously experienced within the Australian agriculture sector.
"At Gasbot we give our customers choices with regard to how they use their data and they are at the centre of everything we do."
"We have created Agbot to provide an easy to use user interface but also provide the option to port their data through third party analytics packages for greater insight," said Mr Kulakov.
Agbot, a revolutionary new technology, will make a real difference to anyone in agriculture and offers economic and animal welfare advantages.
Bruce McConnel, TSBE Food Leaders Australia (FLA) General Manager said Agbot is a great example of some of the innovative solutions coming from our region.
"We're excited to showcase Agbot, and a number of other cutting-edge technologies at our 400M Forum in Toowoomba on July 13."
"Now in its sixth year, 400M is one of Australia's leading forums of its kind and designed to highlight the future of agriculture."
"We're also excited to showcase how industry adopts innovation and how they work with new entrepreneurs to get the solutions that they want to solve their biggest problems," said Mr McConnel.
'400M' describes the 400 million hectares of farming land in Australia that needs to play its role in feeding the 400 million emerging middle-income earners in Asia.
The event is in partnership with the Agtech and Logistics Hub and will bring together some world class leaders around the future of digitising our agriculture supply chains.
TSBE Innovation Manager Stephen Dummett said this year's topics will be delivered by global leaders in innovation.
"Delegates will hear about Queensland's Agtech opportunity, the growth of Artificial Intelligence and success stories from agrifood supply chain innovation."
"These will spark some very topical conversations, because we know farmers are becoming extremely tech savvy and looking to use data to get every ounce of productivity they can out of their business."
"It's exciting to showcase how the sector adopts innovation, giving attendees a real sense of how to turn some of these fantastic concepts into reality," said Mr Dummett.
This year's 400M forum on 13 July in Toowoomba and to purchase tickets visit www.tsbe.com.au/400m.