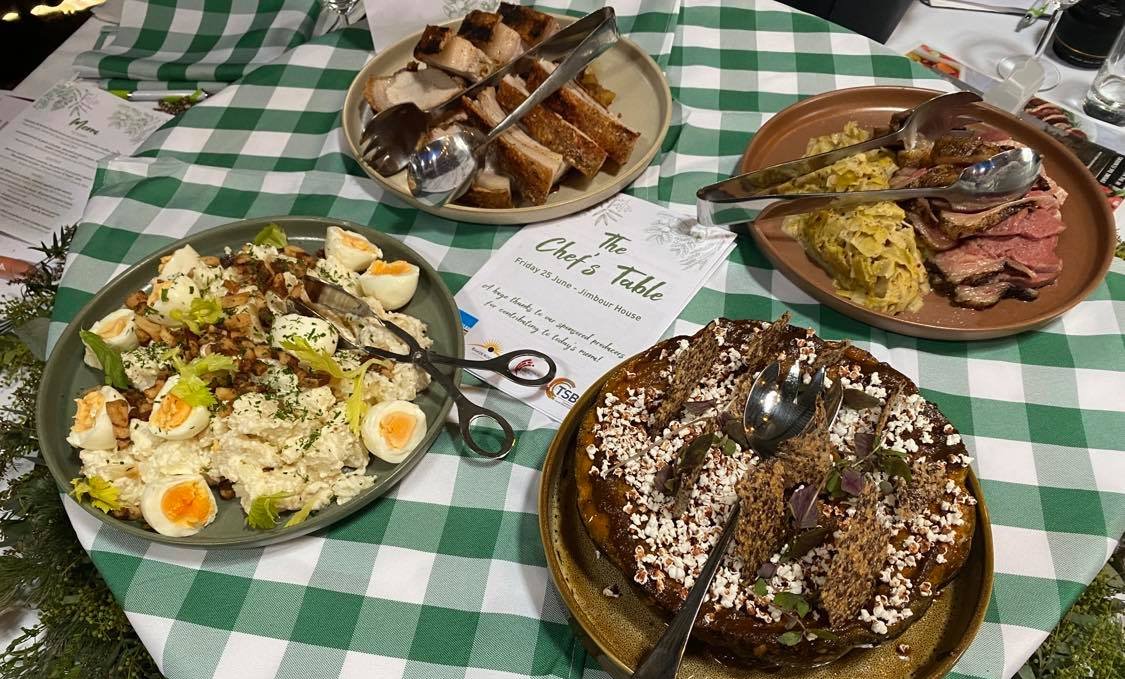 Fresh Western Downs produce shines on plate
Western Down farmers proved their produce is restaurant quality, with an executive chef starring local meat and vegetables on the menu of a five-course gourmet lunch.
The Chef's Table was hosted by Toowoomba and Surat Basin Enterprise at the historical Jimbour House last Friday.
150 people enjoyed the flavours of local pork, fish, goat, eggs and beef for an elegant dining experience.
Director of Grassland Goats, Keeleigh Allport said she was very impressed with how her produce was featured.
"It was delicious, it was really great to see how it was used today and just the different flavours and presentation was fantastic."
"We're really happy to be a part of The Chef's Table and hope we can start encouraging people to start eating goat meat and putting it on their menu at home," she said.
Guests also had an appetite for Murray Cod supplied by Condabilla Fish, which was used in a ceviche for the entrée.
Maryann Bender from Condabilla Fish said she was excited to have the produce on people's plates.
"The chef's use of Condabilla Fish was very refreshing, and a different style of using it."
"It's exciting because not many people realise what's actually produced out in the country, this far out and the quality as well because you don't realise what's out here," she said.
Western Downs Mayor, Paul McVeigh said it was fantastic to have so many people enjoying locally sourced food.
"It's so important that we show people what we produce."
"That's some of the best food I've ever eaten, and I'm not biased," Mayor McVeigh said.
Dalton Catering was extremely impressed all the produce the Western Downs had to offer.
It's hoped that showcasing the delicious items to Brisbane chefs will give them a taste of the Western Downs, so local produce can be selected for more menus.
TBSE would like to thank the local companies who contributed to The Chef's Table including Aussie Pork Suppliers, Condabilla Fish, Woods Group, Grassland Goats, SunPork Fresh Foods, KCRidge and Jimbour Beef.