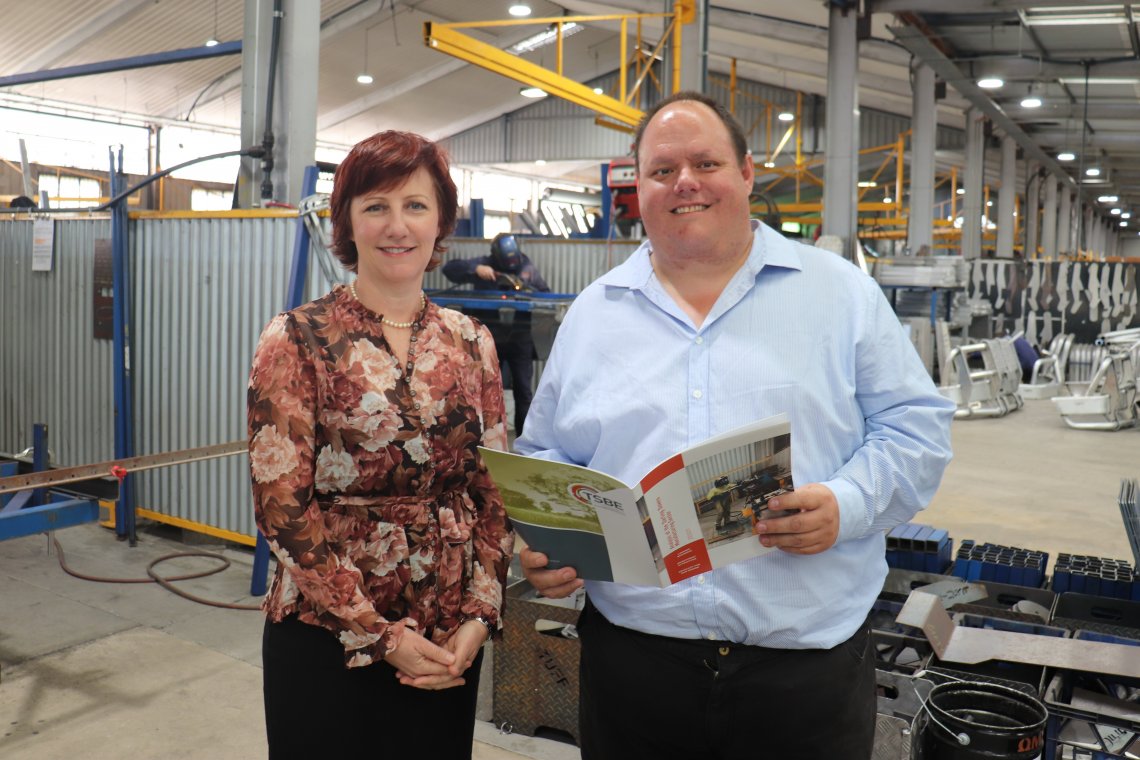 Major manufacturing opportunities highlighted in new report
A new report into manufacturing on the Darling Downs shows how the sector could significantly grow with the right support.
Toowoomba and Surat Basin Enterprise conducted an in-depth analysis of the region's manufacturers after COVID-19 highlighted the risks of relying on offshore manufacturing.
TSBE CEO Ali Davenport said it was important to ensure that future opportunities are maximised for the sector which contributes $2.4b to the local economy.
"We wanted to take a closer look into the industry, because we could see the opportunities that were created through COVID supply chain disruptions," said Ms Davenport.
The Darling Downs has competitive advantages like the low cost of land acquisition and outgoings, as well as easy access to transport such as Wellcamp Airport and the Toowoomba Bypass.
One of the recommendations of the report is that the region should advocate to receive government funding to set up a manufacturing hub, similar to Cairns, Townsville, and Rockhampton.
Anton Griffiths, Tuff Group CEO said his business has been busier than ever, and it's great to be positive about the manufacturing sector in Toowoomba.
"We are working hard to get the right balance of people and advanced machinery such as laser and robots to ensure continued success as labour shortage is certainly a constraint for many manufacturers in Toowoomba."
"As manufacturers, we also need to realise that collaboration is the way forward and we will all go forward further and quicker by working together," said Mr Griffiths.
Ms Davenport said it was positive to see the opportunities highlighted in this report.
"We know that for the manufacturing sector to grow, they need to decrease input costs, increase product sales, or ideally combine the two."
"Backing local businesses will help them remain globally competitive, adopt leading-edge technologies and grow our economy," said Ms Davenport.
The Darling Downs is one of Australia's largest manufacturing regions of broadacre farm equipment and has the second-highest number of trademark applications in Australia, demonstrating the commitment to innovation.
To view the full report click here.