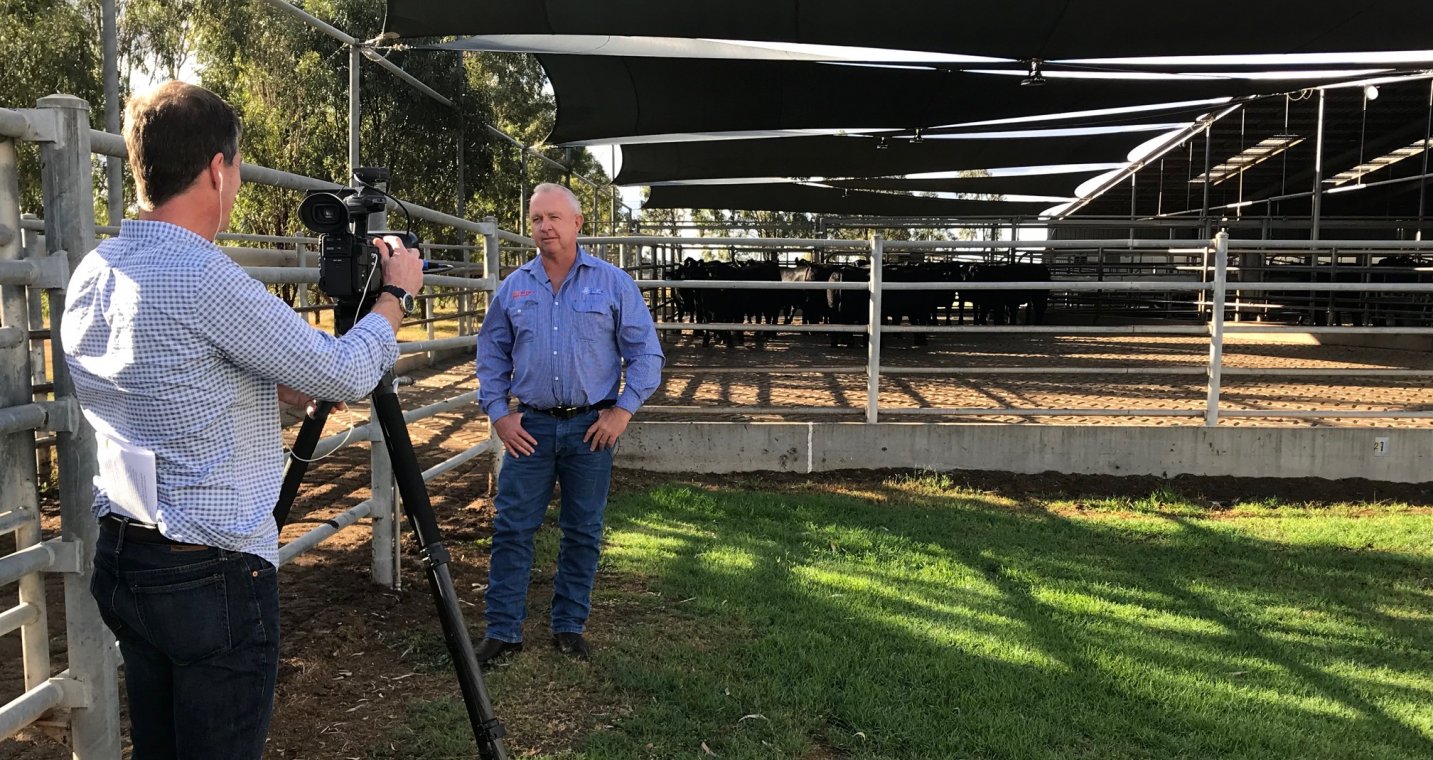 TSBE showcases Downs to a global audience of 85 million
Toowoomba and Surat Basin Enterprise was proud to assist and welcome global newswire service China Global Television Network to the Downs over the weekend to film and showcase stories of local innovative businesses who are exporting to Asia.

Food Leaders Australia General Manager Bruce McConnel was thrilled to highlight TSBE and FLA members, Oakey Beef Exports and Toowoomba Wellcamp Airport to China Global Television Network Australian correspondent, Greg Navarro, who specifically travelled to the region for the stories.

"Our Darling Downs' businesses are truly turning heads around the world for our innovative approach in opening south east Queensland and regional Australia to one of the world's largest markets – Asia.

"It was a major coup to secure China Global Television to fly direct to Toowoomba Wellcamp Airport
to file a story on how the construction of Wellcamp Airport led local businesses to challenge what they were previously doing and grow the value-added food industry."

FLA's Bruce McConnel joined Pat Gleeson, General Manager of Oakey Beef Exports Pty. Ltd on Sunday afternoon to take part in the news piece that will be distributed to more than 100 countries  through China Global Television Networks' satellite, broadcast and digital platforms.

"To have a local producer like Pat from Oakey Beef Exports share his story of going to portion controlled chilled beef with the new freighter flight is a great example of local producers value-adding in the food industry on an international scale.
 
"To have these stories shared with a news service that reaches up to 85 million people is phenomenal and reflects the great work of our local industries working together to make our region the envy of Australia," Mr McConnel said.
China Global Television Network Australia travelled out to Oakey Beef's plant before interviewing the Wagner family and filming at Toowoomba Wellcamp Airport. The full story will be shared on the TSBE and FLA Facebook pages once live.