Nominations have now closed
------------------------------------------------------------------------------------------------------------------------------------
Award Categories

Click here for the nomination webinar audio.
Click here for the nomination webinar stream.
Click here to view the nomination webinar slideshow. 
Click here for tips writing a winning submission.
Why nominate your business?  
Nomination is simple, easy and provides businesses the opportunity to highlight their achievements and to support the future of energy in our region.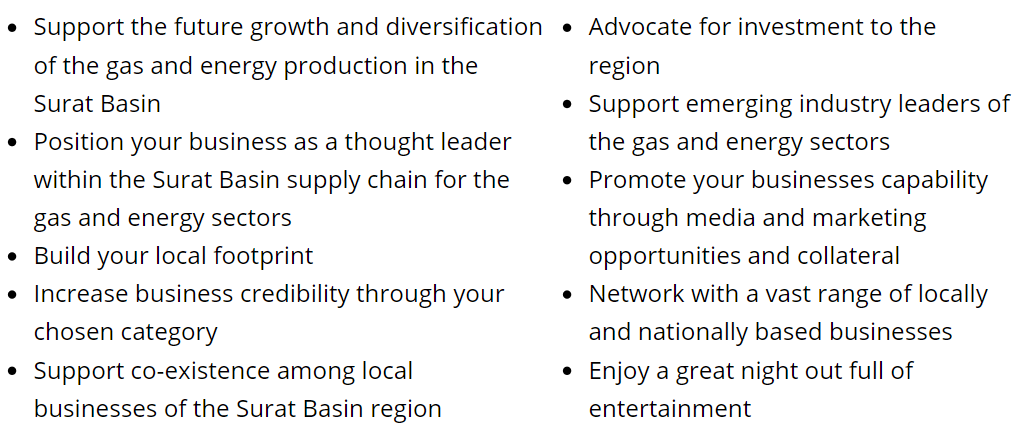 Businesses operating in or supplying services to the energy sector in Toowoomba and the Surat Basin region should nominate.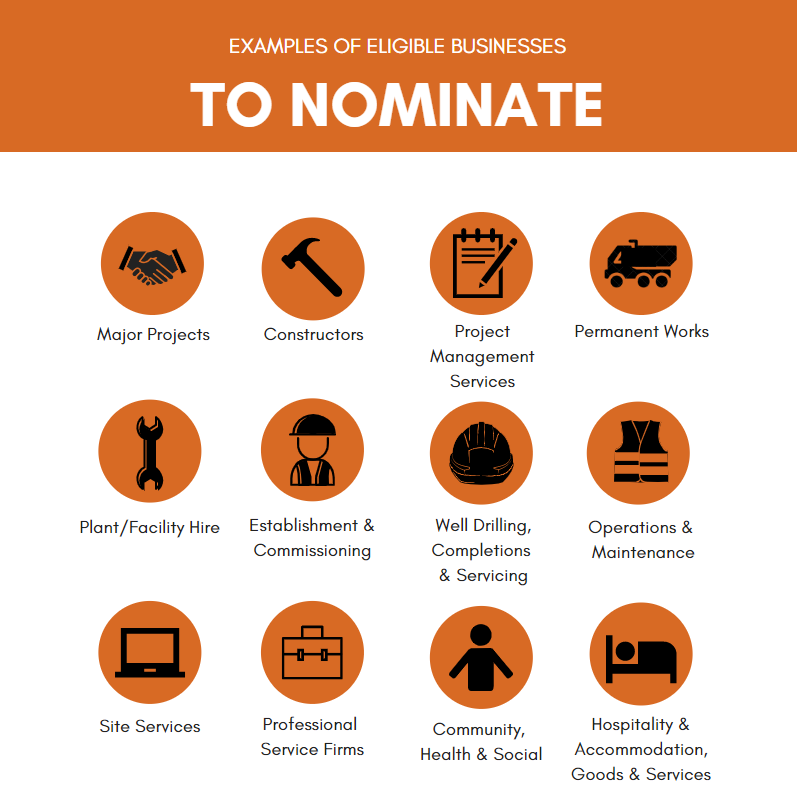 Call TSBE on (07) 4639 4600 for questions on nominating.    
Click the links to start nominating: Full nomination pack   Nomination form only 
Finalists, please download the Photography and Video Release form.
Email completed applications and supporting documents to [email protected] - nominations are open until close of business April 1, 2021.
Want to attend the 2021 Surat Basin Energy Awards event? Limited seats available, book individual tickets by clicking here or tables of 10 by clicking here